From the Home Office in Durham, USA
Below is the daily schedule for both the IBSF World Cup and FIL World Cup (artificial track). All times are Eastern Standard Time (GMT -5:00). All times denote time of the first run.
As always, all scheduled times and dates are subject to change.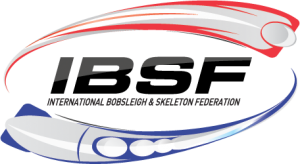 Week 1: Lake Placid, United States (Nov. 9 & 10)
Thursday (11/9): W. Skele: 8:30 AM / W. Bob: 12:30 PM / 2-Man: 3:30 PM
Friday (11/10): M. Skele: 8:30 AM / 4-Man: 1:00 PM
Week 2: Park City, United States (Nov 17 & 18)
Friday (11/17): W. Skele: 2:00 PM / 2-Man: 5:00 PM / W. Bob: 8:00 PM
Saturday (11/18): M. Skele: 2:00 PM / 4-Man: 6:00 PM
Week 3: Whistler, Canada (Nov. 24 & 25)
Friday (11/24): W. Skele: 1:00 PM / 2-Man: 6:00 PM / W. Bob: 9:00 PM
Saturday (11/25): M. Skele: 1:00 PM / 4-Man: 5:00 PM

Week 4: Winterberg, Germany (Dec. 8 – 10)
Friday (12/8): W. Skele: 4:00 AM / M. Skele: 7:30 AM
Saturday (12/9): W. Bob: 3:45 AM / 2-Man: 7:30 AM
Sunday (12/10): 4-Man: 5:30 AM
Week 5: Innsbruck, Austria (Dec. 15 – 17)
European Championships
Friday (12/15): M. Skele: 4:00 AM / W. Skele: 8:00 AM
Saturday (12/16): W. Bob: 3:30 AM / 2-Man: 7:30 AM
Sunday (12/17): 4-Man: 8:00 AM
Week 6: Altenberg, Germany (Jan. 5 – 7)
Friday (1/5): W. Skele: 4:00 AM / M. Skele: 8:00 AM
Saturday (1/6): W. Bob: 7:00 AM / 2-Man: 11:15 AM
Sunday (1/7): 4-Man: 7:45 AM
Week 7: St. Moritz, Switzerland (Jan. 12 – 14)
Friday (1/12): W. Skele: 3:30 AM / M. Skele: 7:00 AM
Saturday (1/13): W. Bob: 3:30 AM / 2-Man: 7:00 AM
Sunday (1/14): 4-Man: 5:45 AM
Week 8: Königssee, Germany (Jan. 19 – 21)
Friday (1/19): W. Skele: 3:00 AM / M. Skele: 5:30 AM
Saturday (1/20): 2-Man: 6:15 AM / W. Bob: 9:15 AM
Sunday: (1/21): 4-Man: 10:00 AM
XXIII Olympic Winter Games
PyeongChang, South Korea
Schedule TBD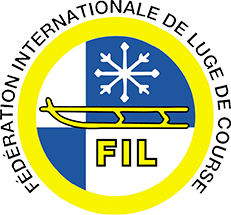 Week 1: Innsbruck, Austria (Nov. 18 & 19)
Saturday (11/18): Women: 4:30 AM / Doubles: 7:10 AM
Sunday (11/19): Men: 4:15 AM / Relay: 7:45 AM
Week 2: Winterberg, Germany (Nov. 25 & 26)
Friday (11/25): Men: 4:00 AM / Doubles: 7:10 AM
Saturday (11/26): Women: 5:30 AM / Sprint: 7:55 AM
Week 3: Altenberg, Germany (Dec. 2 & 3)
Friday (12/2): Doubles: 3:10 AM / Men: 5:55 AM
Saturday (12/3): Women: 4:00 AM / Relay: 7:10 AM
Week 4: Calgary, Canada (Dec. 8 & 9)
Friday (12/8): Doubles: 5:00 PM / Women: 7:40 PM
Saturday (12/9): Men: 1:00 PM / Relay: 4:40 PM
Week 5: Lake Placid, United States (Dec. 15 & 16)
Friday (12/15): Doubles: 10:00 AM / Men: 12:40 PM
Saturday (12/16): Women: 9:30 AM / Sprint: 12:05 PM
Week 6: Königssee, Germany (Jan. 6 & 7)
Saturday (1/6): Doubles: 4:10 AM / Women: 7:00 AM
Sunday (1/15): Men: 3:30 AM / Sprint: 7:10 AM
Week 7: Oberhof, Germany (Jan. 13 & 14)
Saturday (1/13): Doubles: 4:10 AM / Women: 7:00 AM
Sunday (1/14): Men: 3:30 AM / Relay: 7:10 AM
Week 8: Lillehammer, Norway (Jan. 20 & 21)
Saturday (1/20): Women: 3:05 AM / Doubles: 5:45 AM
Sunday (1/21): Men: 3:15 AM / Sprint: 6:45 AM
Week 9: Sigulda, Latvia (Jan. 27 & 28)
Saturday (1/27): Doubles: 3:40 AM / Women: 6:20 AM
Sunday (1/28): Men: 3:15 AM / Sprint: 6:20 AM / Relay: 8: 50 AM
XXIII Olympic Winter Games
PyeongChang, South Korea
Schedule TBD