From Altenberg, GER
(Nov. 24, 2017) Mateusz Luty won his first ever gold medal in Altenberg, edging previous race gold medalist Christoph Hafer to do so.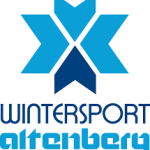 The Polish slider came into his second run .11 off of Hafer's pace. His second run matched the first fun by set by Hafer, and put the pressure on the German. Hafer's run, while clean, wasn't quick enough to bump Luty from the top spot, giving Luty his first ever IBSF gold medal by .03.
Prior to his win, Luty's best finish had been a bronze medal in Königssee during the 2015/2016 IBSF European Cup season.
Hafer finished in second, well ahead of bronze medalist Romain Heinrich. The medal for Hafer is his third on the season, while Heinrich's bronze is his second.
Dominik Dvorak finished fourth, just .02 out of a medal and just .01 ahead of fifth place slider Pablo Nolte. Markus Treichl of Austria finished sixth, only .04 out of the medals.
Results:
| | | | | | | | |
| --- | --- | --- | --- | --- | --- | --- | --- |
| Pos | Names | Nation | Start 1 | Start 2 | Run 1 | Run 2 | Total |
| 1 | Luty / Tylkowski | POL | 5.35 | 5.28 | 56.23 | 56.12 | 1:52.35 |
| 2 | Hafer / Salzer | GER | 5.32 | 5.31 | 56.12 | 56.26 | 1:52.38 |
| 3 | Heinrich / Naprix | FRA | 5.35 | 5.33 | 56.26 | 56.41 | 1:52.67 |
| 4 | Dvorak / Sindelar | CZE | 5.25 | 5.24 | 56.40 | 56.29 | 1:52.69 |
| 5 | Nolte / Bauer | GER | 5.28 | 5.29 | 56.43 | 56.27 | 1:52.70 |
| 6 | Treichl / Esterhammer | AUT | 5.39 | 5.39 | 56.45 | 56.26 | 1:52.71 |
| 7 | Buchmüller / Hammers | GER | 5.29 | 5.26 | 56.41 | 56.37 | 1:52.78 |
| 8 | Tentea / Ciprian | ROU | 5.40 | 5.38 | 56.60 | 56.30 | 1:52.90 |
| 9 | Bredikhin / Gaitiukevich | RUS | 5.37 | 5.40 | 56.37 | 56.61 | 1:52.98 |
| 10 | Vrba / Havlin | CZE | 5.35 | 5.36 | 56.72 | 56.54 | 1:53.26 |
| 11 | Linyuchev / Buryakov | RUS | 5.40 | 5.41 | 57.04 | 56.35 | 1:53.39 |
| 12 | Popov / Zharovtsev | RUS | 5.40 | 5.40 | 56.75 | 56.68 | 1:53.43 |
| 13 | Radenovic / Nikolic | SRB | 5.40 | 5.36 | 56.78 | 56.96 | 1:53.74 |
| 14 | Godefroy / Alais | FRA | 5.54 | 5.52 | 56.79 | 57.00 | 1:53.79 |
| 15 | Matousek / Fendek | SVK | 5.44 | 5.43 | 56.84 | 56.97 | 1:53.81 |
| 16 | Saveliev / Sysoev | RUS | 5.46 | 5.47 | 57.24 | 56.68 | 1:53.92 |
| 17 | Grigore / Coman | ROU | 5.54 | 5.52 | 57.27 | 56.90 | 1:54.17 |
| 18 | Berzins / Kaufmanis | LAT | 5.35 | 5.35 | 57.81 | 57.02 | 1:54.83 |
| 19 | Asano / Nakamura | JPN | 5.64 | 5.66 | 59.03 | 58.43 | 1:57.48 |
| 20 | Ito / Shinohara | JPN | 5.49 | 5.46 | 60.58 | 58.71 | 1:59.29 |