From Altenberg, GER
(Nov. 23, 2017) Christoph Hafer won his first gold medal of the early 2017/2018 European Cup season in Altenberg.
The German was the fastest in both heats on his way to just over a quarter second victory over Czech pilot Dominik Dvorak. The medal is Hafer's second in as many events, finishing third in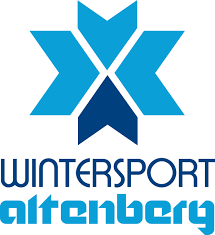 Lillehammer in Race 2 on the European Cup tour.
For his silver medal, Dvorak came into his second heat tied with German Bennet Buchmüller, and while both men struggled to keep pace with Hafer's second run, Dvorak came out on top by .08 to take his best finish since winning silver in Königssee in February of 2016.
Buchmüller held on to bronze, just ahead of Romain Heinrich, Mateusz Luty, and Pablo Nolte, who rounded out the top six.
Results:
| | | | | | | | |
| --- | --- | --- | --- | --- | --- | --- | --- |
| Pos | Names | Nation | Start 1 | Start 2 | Run 1 | Run 2 | Total |
| 1 | Bracher / Kuonen | SUI | 5.02 | 5.04 | 51.66 | 51.92 | 1:43.58 |
| 2 | Buchmüller / Ammour | GER | 5.06 | 5.03 | 51.83 | 52.07 | 1:43.90 |
| 3 | Hafer / Schneider | GER | 5.13 | 5.10 | 51.98 | 52.01 | 1:43.99 |
| 4 | Luty / Tylkowski | POL | 5.10 | 5.10 | 51.91 | 52.19 | 1:44.10 |
| 5 | Treichl / Bassey | AUT | 5.09 | 5.10 | 52.02 | 52.24 | 1:44.26 |
| 6 | Heinrich / Bytebier | FRA | 5.16 | 5.14 | 52.34 | 52.09 | 1:44.43 |
| 7 | Dvorak / Nosek | CZE | 5.07 | 5.03 | 52.20 | 52.25 | 1:44.45 |
| 8 | Oelsner / Ebert | GER | 5.13 | 5.12 | 52.22 | 52.33 | 1:44.55 |
| 9 | Bredikhin / Gaitiukevich | RUS | 5.14 | 5.16 | 52.24 | 52.37 | 1:44.61 |
| 10 | Nolte / Bauer | GER | 5.06 | 5.02 | 52.28 | 52.34 | 1:44.62 |
| 11 | Tentea / Ciprian | ROU | 5.13 | 5.10 | 52.11 | 52.52 | 1:44.63 |
| 12 | Popov / Korotkov | RUS | 5.15 | 5.17 | 52.26 | 52.51 | 1:44.77 |
| 13 | den Ouden / van der Geest | NED | 5.18 | 5.19 | 52.49 | 52.53 | 1:45.02 |
| 14 | Berzins / Kaufmanis | LAT | 5.10 | 5.10 | 52.48 | 52.73 | 1:45.21 |
| 15 | Vogt / Dörig | SUI | 5.19 | 5.20 | 52.62 | 52.65 | 1:45.27 |
| 16 | Vrba / Egydy | CZE | 5.09 | 5.11 | 52.61 | 52.77 | 1:45.38 |
| 17 | Matousek / Fendek | SVK | 5.19 | 5.19 | 52.75 | 52.89 | 1:45.64 |
| 18 | Grigore / Craciun | ROU | 5.20 | 5.21 | 52.83 | 52.93 | 1:45.76 |
| 19 | Stano / Miedzik | POL | 5.20 | 5.21 | 53.09 | 52.89 | 1:45.98 |
| 20 | Radenovic / Vujanic | SRB | 5.48 | 5.35 | 53.03 | 53.18 | 1:46.21 |
| 21 | Zakrzewski / Grudzien | POL | 5.33 | | 53.49 | | |
| 22 | Nagell / Eichholzer | NOR | 5.88 | | 54.22 | | |