From Park City, USA
(Nov. 30, 2017) Justin Olsen won his second race in two days, winning in the fifth North America's Cup four-man race of the season.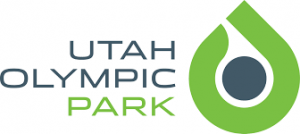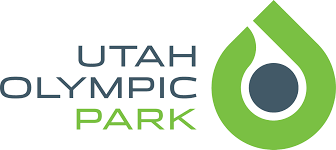 Nick Cunningham carried a .1 second advantage over Olsen going into the second heat. Olsen put down the fast run in the second heat, while Cunningham came down .2 seconds back, falling back to second and giving the win to Olsen and the United States another 1-2 finish.
Brazilian Edson Bindilatti finished third, moving up from sixth place with the second-fastest run in the second heat. Elana Meyers Taylor finished fourth, while Geoff Gadbois finished fifth to round out the American effort. Yijn Shao finished sixth.
Taylor Austin finished ninth, while Canadian teammate Jeff McKeen finished 11th.
Results:
| | | | | | | | |
| --- | --- | --- | --- | --- | --- | --- | --- |
| Pos | Names | Nation | Start 1 | Start 2 | Run 1 | Run 2 | Total |
| 1 | Olsen / Weinstock / Langton / C. Fogt | USA | 4.74 | 4.76 | 48.15 | 48.40 | 1:36.55 |
| 2 | Cunningham / Valdes / Kinney / Michener | USA | 4.83 | 4.89 | 48.05 | 48.60 | 1:36.65 |
| 3 | Bindilatti / Pessoni / Martins / da Silva | BRA | 4.89 | 4.91 | 48.57 | 48.54 | 1:37.11 |
| 4 | Meyers Taylor / Reed / Taylor / Abdul-Saboor | USA | 4.95 | 4.94 | 48.48 | 48.69 | 1:37.17 |
| 5 | Gadbois / Del Duca / B. Fogt / Allison | USA | 5.00 | 4.99 | 48.48 | 48.85 | 1:37.33 |
| 6 | Shao / Wang / Li / Shi | CHN | 5.04 | 5.00 | 48.55 | 48.94 | 1:37.49 |
| 7 | Mata / Reidy / Mari / Smith | AUS | 5.05 | 5.04 | 48.88 | 49.07 | 1:37.95 |
| 8 | Austin / Gray / King-Fileen / Joyce | CAN | 5.22 | 5.21 | 49.21 | 49.27 | 1:38.48 |
| 9 | Jin / Li / Mu / Sun | CHN | 5.05 | 5.04 | 49.23 | 49.30 | 1:38.53 |
| 10 | McKeen / McCue / Lundrigen / Glaude | CAN | 5.39 | 5.36 | 50.22 | 50.17 | 1:40.39 |
| 11 | Suk / Ji / Lee / Jang | KOR | | | DNS | | |