From Park City, USA
(Nov. 29, 2017) Justin Olsen and Nick Cunningham helped lead Team USA to another North America's Cup 2-man 1-2 in Park City.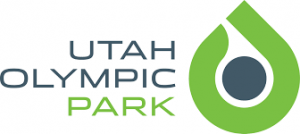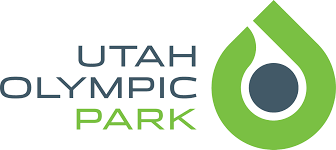 Olsen and brakeman Steve Langton were the fastest off the top of the 2002 Olympic track and had the fast split at every marker down the track on their way to a .25 victory over Race 5 gold medalist Nick Cunningham.
Cunningham carried just a .06 advantage over Monegasque Rudy Rinaldi going into the second heat. Rinaldi was able to best Cunningham in the second trip down, but it wasn't enough to beat the 2016/2017 NAC champion, with Cunningham winning silver and Rinaldi bronze.
American Geoff Gadbois finished fourth, while Chinese pilot Yijun Shao finished fifth. Canadian Taylor Austin finished sixth.
Austin's teammate, Jeff McKeen, finished 14th.
Results:
| | | | | | | | |
| --- | --- | --- | --- | --- | --- | --- | --- |
| Pos | Names | Nation | Start 1 | Start 2 | Run 1 | Run 2 | Total |
| 1 | Olsen / Langton | USA | 4.84 | 4.89 | 48.76 | 49.12 | 1:37.88 |
| 2 | Cunningham / Weber | USA | 4.92 | 4.97 | 48.94 | 49.19 | 1:38.13 |
| 3 | Rinaldi / Vain | MON | 4.97 | 4.97 | 49.00 | 49.17 | 1:38.17 |
| 4 | Gadbois / Reed | USA | 4.99 | 5.02 | 49.09 | 49.45 | 1:38.54 |
| 5 | Shao / Shi | CHN | 5.10 | 5.05 | 49.47 | 49.45 | 1:38.92 |
| 6 | Austin / Joyce | CAN | 5.07 | 5.06 | 49.33 | 49.76 | 1:39.09 |
| 7 | Paes / Silva | BRA | 5.04 | 5.03 | 49.50 | 49.71 | 1:39.21 |
| 8 | Mata / Reidy | AUS | 4.99 | 5.02 | 49.45 | 49.77 | 1:39.22 |
| 9 | Bindilatti / Martins | BRA | 4.94 | 5.02 | 49.61 | 49.77 | 1:39.38 |
| 10 | Li / Wang | CHN | 5.01 | 5.04 | 49.71 | 49.92 | 1:39.57 |
| 11 | Jin / Sun | CHN | 5.01 | 5.04 | 49.71 | 49.92 | 1:39.63 |
| 12 | Shen / Wang | CHN | 5.08 | 5.09 | 49.89 | 50.31 | 1:40.20 |
| 13 | Silic / Krajisnik | CRO | 5.12 | 5.12 | 50.05 | 50.33 | 1:40.38 |
| 14 | McKeen / Gray | CAN | 5.17 | 5.18 | 49.93 | 51.19 | 1:41.12 |
| 15 | Park / Lee | KOR | 5.19 | 5.18 | 50.58 | 50.82 | 1:41.40 |
| 16 | Morgan / Shanwayne | JAM | 5.07 | 5.06 | 52.09 | 50.31 | 1:42.40 |
| 17 | Nam / Chae | KOR | 5.29 | 5.30 | 51.14 | 51.39 | 1:42.53 |
| DNS | Suk / Jang | KOR | | | DNS | | |