From Park City, USA
(Nov. 29, 2017) Nicole Vogt won her first North America's Cup gold medal of the 2017/2018 season, beating a loaded field in the process.
The American came into her second run .13 behind defending World Cup champion Jamie Greubel Poser. Vogt set the fast time in the second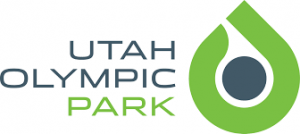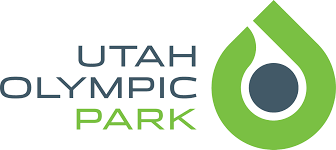 trip down the 2002 Olympic track to move into the lead with just Greubel Poser to go. Greubel Poser slipped up on her second run, with only the sixth quickest time to drop back to second, handing the win to Vogt.
Brittany Reinbolt finished third, just .02 behind Greubel Poser. Alysia Rissling finished only .07 out of the medals in fourth, while Christine de Bruin and Kristi Koplin rounded out the top six.
Rachel Hauck helped put three Canadian sleds in the top ten with her tenth place finish, while teammate Julie Johnson finished just outside of the top 10 in 11th.
Results:
| | | | | | | | |
| --- | --- | --- | --- | --- | --- | --- | --- |
| Pos | Names | Nation | Start 1 | Start 2 | Run 1 | Run 2 | Total |
| 1 | Vogt / Ajoku | USA | 5.34 | 5.36 | 50.01 | 50.27 | 1:40.28 |
| 2 | Greubel Poser / L. Jones | USA | 5.25 | 5.24 | 49.88 | 50.59 | 1:40.47 |
| 3 | Reibolt / B. Jones | USA | 5.29 | 5.29 | 50.18 | 50.31 | 1:40.49 |
| 4 | Rissling / Bujnowski | CAN | 5.30 | 5.36 | 50.16 | 50.40 | 1:40.56 |
| 5 | de Bruin / George | CAN | 5.32 | 5.30 | 50.08 | 50.53 | 1:40.61 |
| 6 | Koplin / K. Jones | USA | 5.29 | 5.31 | 50.48 | 50.47 | 1:40.95 |
| 7 | Ying  / He | CHN | 5.41 | 5.40 | 50.45 | 50.75 | 1:41.20 |
| 8 | Fenlator-Victorian / Segree | JAM | 5.35 | 5.36 | 50.63 | 50.74 | 1:41.37 |
| 9 | Kim / Shin | KOR | 5.54 | 5.55 | 50.65 | 50.79 | 1:41.44 |
| 10 | Hauck / Lee | CAN | 5.55 | 5.50 | 50.77 | 51.10 | 1:41.87 |
| 11 | Johnson / Beckford-Stewart | CAN | 5.42 | 5.43 | 50.83 | 51.17 | 1:42.00 |
| 12 | Paes / Silveira | BRA | 5.57 | 5.52 | 51.31 | 51.55 | 1:42.86 |
| 13 | Lee / Jeon | KOR | 5.58 | 5.59 | 51.45 | 51.60 | 1:43.05 |
| 14 | Walker / Herner | AUS | 5.50 | 5.52 | 51.70 | 52.02 | 1:43.72 |
| 15 | Huai / Ma | CHN | 5.47 | 5.49 | 51.98 | 51.76 | 1:43.74 |
| 16 | da Silva / Gomes | BRA | 5.56 | 5.54 | 51.92 | 52.64 | 1:44.56 |