From Park City, USA
(Nov. 29, 2017) In the fifth race of the IBSF North America's Cup, Sophia Jeong finished with a silver medal, a personal best. One race later, she struck gold.
Jeong came into her second run sitting in second place, well behind leader Chengfeng Long of China. Jeong did her part, putting down a competitive time to put the pressure on Long. Long struggled to find time on the bottom half of her second run, finishing with a seventh-quickest downtime in the second heat and falling to third in the process.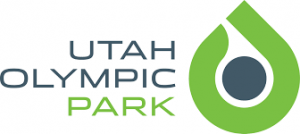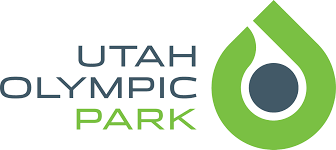 Long's struggles handed Jeong her first ever IBSF gold medal, and her fourth medal overall.
Danxia Yang of China finished second, moving up from fourth on the strength of the quickest run in the second heat. Long, her teammate, finished third.
Americans Kelly Curtis and Samantha Culiver McQuade both moved up a spot from their Race 5 finishes to finish fourth and fifth, respectively, while Katie Tannenbaum finished sixth for the Virgin Islands.
Canadian teammates Jaclyn LaBerge and Grace Dafoe tied for ninth, Melissa-Kate Gagnon finished 15th and Jane Khan-Nielsen finished 19th.
Michelle Toukan and Kristen Hurley finished 14th and 16th, respectively, to round out the American effort.
Results:
| | | | | | | | |
| --- | --- | --- | --- | --- | --- | --- | --- |
| Pos | Name | Nation | Start 1 | Start 2 | Run 1 | Run 2 | Total |
| 1 | Sophia Jeong | KOR | 5.04 | 5.02 | 50.83 | 51.56 | 1:42.39 |
| 2 | Danxia Yang | CHN | 5.12 | 5.01 | 51.25 | 51.22 | 1:42.47 |
| 3 | Chengfeng Long | CHN | 5.05 | 5.05 | 50.54 | 52.03 | 1:42.57 |
| 4 | Kelly Curtis | USA | 5.09 | 5.11 | 51.17 | 51.71 | 1:42.88 |
| 5 | Samantha Culiver McQuade | USA | 5.30 | 5.19 | 51.48 | 51.85 | 1:43.33 |
| 6 | Katie Tannenbaum | ISV | 5.42 | 5.31 | 52.20 | 51.82 | 1:44.02 |
| 7 | Asuka Noguchi | JPN | 5.30 | 5.25 | 51.86 | 51.82 | 1:44.19 |
| 8 | Xinwei Wu | CHN | 5.38 | 5.32 | 51.82 | 52.39 | 1:44.21 |
| 9 | Jaclyn LaBerge | CAN | 5.25 | 5.23 | 51.77 | 52.45 | 1:44.22 |
| 9 | Grace Dafoe | CAN | 5.46 | 5.33 | 52.24 | 51.98 | 1:44.22 |
| 11 | Eunji Kim | KOR | 5.12 | 5.10 | 51.51 | 52.80 | 1:44.31 |
| 12 | Jinghua Qi | CHN | 5.25 | 5.23 | 51.87 | 52.45 | 1:44.32 |
| 13 | Jeonghyeok Lee | KOR | 5.22 | 5.23 | 52.05 | 52.51 | 1:44.56 |
| 14 | Michelle Toukan | USA | 5.13 | 5.17 | 52.33 | 52.63 | 1:44.96 |
| 15 | Melissa-Kate Gagnon | CAN | 5.33 | 5.30 | 52.67 | 52.75 | 1:45.42 |
| 16 | Kristen Hurley | USA | 5.11 | 5.23 | 52.55 | 53.78 | 1:46.33 |
| 17 | Erika Riedl | ITA | 5.64 | 5.60 | 52.87 | 53.77 | 1:46.64 |
| 18 | Hyegyo Heo | KOR | 5.61 | 5.59 | 53.32 | 53.54 | 1:46.86 |
| 19 | Jane Khan-Nielsen | CAN | 5.22 | 5.22 | 53.99 | 53.70 | 1:47.69 |
| 20 | Yui wakabayashi | JPN | 5.38 | 5.31 | 53.74 | 54.45 | 1:48.19 |
| 21 | Simidele Adeagbo | NGR | 5.23 | | 57.07 | | |