From Park City, USA
(Nov. 29, 2017) Defending North America's Cup champion John Farrow once again took gold in Park City, this time setting the fast time in both heats on his way to victory.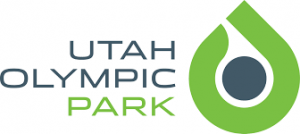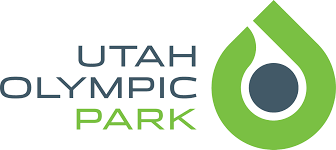 The 2014 Olympian overcame a slow start in his first heat to set the fast time in the first heat, carrying a .11 advantage over American Andrew Blaser into the second heat. On the second run, Blaser was quick, besting Farrow's first-heat time and putting pressure on the Aussie. Farrow managed to cover the ground laid out by Blaser, and then some, winning by a total of .31 over the American.
Blaser's time in both heats were the second fastest of the race, as he cruised to a silver medal, .27 ahead of Race 5 silver medalist Katsuyuki Miyajima of Japan, who finished third.
Seunggi Jung of Korea edged teammate Hansin Lee for fourth, while Lee settled for fifth. American Austin Florian finished sixth.
Paul Fraser finished eighth to lead the Canadian charge. Mark Lynch finished just outside of the top 10 in 11th, while Kyle Murray missed a second run by .09 and finished 21st.
Austin McCrary of the United States finished 14th, while teammate Daniel Barefoot finished 27th in his second IBSF start.
Results:
| | | | | | | | |
| --- | --- | --- | --- | --- | --- | --- | --- |
| Pos | Name | Nation | Start 1 | Start 2 | Run 1 | Run 2 | Total |
| 1 | John Farrow | AUS | 4.91 | 4.81 | 50.02 | 49.72 | 1:39.74 |
| 2 | Andrew Blaser | USA | 4.72 | 4.73 | 50.13 | 49.92 | 1:40.05 |
| 3 | Katsuyuki Miyajima | JPN | 4.86 | 4.83 | 50.28 | 50.04 | 1:40.32 |
| 4 | Seunggi Jung | KOR | 4.63 | 4.64 | 50.44 | 50.06 | 1:40.50 |
| 5 | Hansin Lee | KOR | 4.88 | 4.84 | 50.37 | 50.18 | 1:40.55 |
| 6 | Austin Florian | USA | 4.72 | 4.71 | 50.36 | 50.30 | 1:40.66 |
| 7 | Wengang Yan | CHN | 4.70 | 4.68 | 50.31 | 50.52 | 1:40.83 |
| 8 | Paul Faser | CAN | 4.65 | 4.71 | 50.44 | 50.48 | 1:40.92 |
| 9 | Adam Edelman | ISR | 4.97 | 4.91 | 50.38 | 50.55 | 1:4093 |
| 9 | Nicholas Rettenmyer | ITA | 5.00 | 4.98 | 50.67 | 50.26 | 1:40.93 |
| 11 | Mark Lynch | CAN | 4.84 | 4.79 | 50.54 | 50.50 | 1:41.04 |
| 12 | Joel Seligstein | ISR | 4.97 | 4.99 | 50.66 | 50.51 | 1:41.17 |
| 13 | Junhyeon Kim | KOR | 4.65 | 4.67 | 50.44 | 50.86 | 1:41.30 |
| 14 | Austin McCrary | USA | 4.99 | 5.00 | 50.90 | 50.90 | 1:41.80 |
| 15 | Rin Kinoshita | JPN | 4.83 | 4.85 | 50.90 | 51.08 | 1:41.98 |
| 16 | Jeff Bauer | LUX | 4.96 | 4.99 | 50.92 | 51.13 | 1:42.05 |
| 17 | Wenhao Chen | CHN | 4.89 | 4.89 | 51.24 | 51.06 | 1:42.30 |
| 18 | Kang Yang | CHN | 4.84 | 4.82 | 51.22 | 51.19 | 1:42.41 |
| 19 | Brendan Doyle | IRL | 4.78 | 4.82 | 50.81 | 51.75 | 1:42.56 |
| 20 | Toshiki Kuroiwa | JPN | 4.75 | 4.86 | 51.20 | 51.37 | 1:42.57 |
| 21 | Kyle Murray | CAN | 4.77 | | 51.29 | | |
| 22 | Rasmus Ottosson | SWE | 5.10 | | 51.35 | | |
| 23 | Lawrence Sidney | ISR | 5.15 | | 51.57 | | |
| 24 | Chun-Hung Chiang | TPE | 5.08 | | 51.72 | | |
| 25 | Sho Gonai | JPN | 5.05 | | 52.16 | | |
| 26 | Akwasi Frimpong | GHA | 4.81 | | 52.17 | | |
| 27 | Daniel Barefoot | USA | 4.90 | | 52.26 | | |
| 28 | Anthony Watson | JAM | 4.83 | | 52.65 | | |
| 29 | Kyle Donsberger | CAN | 4.96 | | 53.26 | | |
| 30 | Joe Della Santina | NZL | 5.64 | | 54.66 | | |