From Lausanne, SUI
(Nov. 29, 2017) Three more Russian bobsledders were sanctioned this morning as part of the ongoing Oswald Commission investigation into doping and sample tampering at the 2014 Winter Games in Sochi, Russia. This time it involves three active athletes who have just won a gold medal in the IBSF World Cup.
Alexander Kasjanov, Alexey Pushkarev, and Ilvir Khuzin are the latest athletes to be sanctioned by the IOC. As with all other cases handled by the Oswald Commission all three athletes were found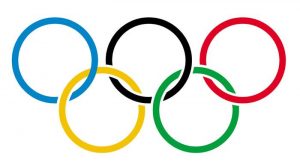 to be in violation of Article 2 of the IOC Anti-Doping rules, which among other things include "Evading, Refusing, or Failing to Submit a Sample Collection (2.3)" and "Tampering or Attempted Tampering with any part of Doping Control (2.5)".
All three men have had their Olympic finish revoked. Kasjanov had finished in the top five in both two and four-man bobsled, and all three are banned from all future Olympic Games.
Kasjanov's two-man brakeman, Maxim Belugin, is the only member of the four-man squad currently not sanctioned by the IOC.
In the most recent IBSF World Cup stop in Whistler, Kasjanov, Pushkarev, and Khuzin were all members of the four-man team who won gold ahead of Great Britain's Lamin Deen. All three men have been provisionally suspended by the IBSF.
As with other cases, the IBSF is expected to modify event results accordingly. Once this happens, Olympic two and four-man bobsled results should look something like this:
2014 Olympics – Two-Man Bobsled
2014 Olympics – Four-Man Bobsled
Pos
Names
Nation
Draw
Total
Pos
Pilot
Nation
Draw
Total
1
Hefti/Baumann
SUI-1
2
3:46.05
1
Oskars Melbardis
LAT-1
7
3:40.69
2
Holcomb/Langton
USA-1
1
3:46.27
2
Steven Holcomb
USA-1
2
3:40.99
3
Melbardis/Dreiskens
LAT-1
12
3:46.48
3
John James Jackson
GBR-1
12
3:41.10
4
Kripps/Barnett
CAN-3
10
3:46.62
4
Maximilian Arndt
GER-1
1
3:41.42
5
Spring/Lumsden
CAN-2
9
3:46.79
5
Thomas Florschütz
GER-3
4
3:41.51
6
Friedrich/Baecker
GER-1
4
3:46.85
6
Beat Hefti
SUI-1
11
3:41.75
7
Rush/Brown
CAN-1
7
3:46.88
7
Lyndon Rush
CAN-2
9
3:41.76
8
Peter/Egger
SUI-2
14
3:46.96
8
Francesco Friedrich
GER-2
8
3:41.80
9
Florschütz/Kuske
GER-2
8
3:47.00
9
Edwin Van Calker
NED-1
14
3:42.69
10
Butner/Fogt
USA-2
5
3:47.17
10
Nick Cunningham
USA-2
13
3:42.70
11
Cunningham/Robinson
USA-3
6
3:47.69
11
Christopher Spring
CAN-1
5
3:42.84
12
Bertazzo/Fontana
ITA-1
16
3:47.82
12
Oskars Kibermanis
LAT-2
16
3:42.98
13
Arndt/Rödiger
GER-3
11
3:48.20
13
Nikita Zakharov
RUS-3
15
3:43.06
14
Kibermanis/Leiboms
LAT-2
15
3:48.52
14
Jan Vrba
CZE-1
19
3:43.17
15
Istrate/Craicun
ROU-1
22
3:48.98
15
Loic Costerg
FRA-1
22
3:43.18
16
Won/Seo
KOR-1
17
3:49.27
16
Simone Bertazzo
ITA-1
17
3:43.45
17
Van Calker/van der Zijde
NED-1
23
3:49.33
17
Lamin Deen
GBR-2
18
3:43.52
18
Costerg/Heinrich
FRA-1
18
3:49.36
18
Yonjong Won
KOR-1
21
3:44.22
19
Servelle/Gattuso
MON-1
21
2:52.60
19
Benjamin Maier
AUT-1
24
2:48.63
20
Maier/Sammer
AUT-1
19
2:52.72
20
Heath Spence
AUS-1
23
2:48.64
21
Deen/Baines
GBR-1
25
2:52.73
21
Thibault Alexis Godefroy
FRA-2
30
2:48.99
22
Vrba/Vacek
CZE-1
30
2:53.18
22
Andreas Neagu
ROU-1
25
2:49.03
23
Kim/Jun
KOR-2
20
2:53.27
23
Milan Jagnesak
SVK-1
28
2:49.44
24
Spence/Harvey
AUS-1
27
2:53.73
24
Hiroshi Suzuki
JPN-1
20
2:49.46
25
Kupczyk/Mroz
POL-1
26
2:53.95
25
Dawid Kupczyk
POL-1
26
2:49.49
26
Suzuki/Miyazaki
JPN-1
24
2:54.14
26
Donghyun Kim
KOR-2
29
2:50.64
27
Watts/Dixon
JAM-1
28
2:55.40
27
Edson Bindilatti
BRA-1
27
2:50.71
28
Radjenovic/Bundalo
SRB-1
29
DNS
28
Justin Kripps
CAN-3
10
2:50.80
DSQ
Zubkov/Voevoda
RUS-1
3
3:45.39
DSQ
Alexsandr Zubkov
RUS-1
3
3:40.60
DSQ
Kasjanov/Belugin
RUS-2
13
3:46.30
DSQ
Alexander Kasjanov
RUS-2
6
3:41.02

Full IOC Decisions in PDF form below:
IOC Decision on Alexander Kasjanov
IOC Decision on Alexey Pushkarev
IOC Decision on Ilvir Khuzin