From Park City, USA
(Nov. 28, 2017) Nick Cunningham made his first North American Cup start since winning all of the NAC bobsled titles in the 2016/2017 season. And he did it in style, leading the way in a Team USA sweep of the podium.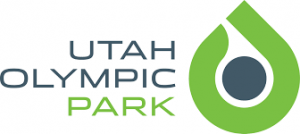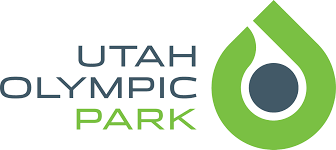 Cunningham had the fast down time in both heats on his way to a .35 win over teammate Justin Olsen. Olsen (with brakeman Christopher Fogt) had the fast start in both heats in their silver medal effort.
Geoff Gadbois finished third to round out the American sweep of the podium. His bronze medal is his third medal in as many races.
Rudy Rinaldi finished fourth, just .03 behind Gadbois. Brazilian Christiano Paes finished fifth, while teammate Edson Bindilatti finished sixth.
Taylor Austin led the way for Canada in eighth place. Teammate Jeff McKeen finished 15th.
Results:
| | | | | | | | |
| --- | --- | --- | --- | --- | --- | --- | --- |
| Pos | Names | Nation | Start 1 | Start 2 | Run 1 | Run 2 | Total |
| 1 | Cunningham / Kinney | USA | 4.90 | 4.93 | 48.43 | 48.94 | 1:37.37 |
| 2 | Olsen / C. Fogt | USA | 4.84 | 4.85 | 48.75 | 48.97 | 1:37.72 |
| 3 | Gadbois / Taylor | USA | 4.98 | 5.01 | 48.77 | 49.19 | 1:37.96 |
| 4 | Rinaldi / Vain | MON | 4.93 | 4.97 | 48.85 | 49.14 | 1:37.99 |
| 5 | Paes / Silva | BRA | 5.03 | 5.05 | 49.02 | 49.50 | 1:38.52 |
| 6 | Bindailtti / Martins | BRA | 4.96 | 4.97 | 49.33 | 49.44 | 1:38.77 |
| 7 | Morgan / Turgott | JAM | 4.96 | 4.99 | 49.33 | 49.72 | 1:39.05 |
| 8 | Austin / Joyce | CAN | 5.04 | 5.10 | 49.49 | 49.60 | 1:39.09 |
| 9 | Shao / Shi | CHN | 5.09 | 5.12 | 49.46 | 49.65 | 1:39.11 |
| 10 | Li / Wang | CHN | 4.97 | 5.02 | 49.55 | 49.58 | 1:39.13 |
| 11 | Mata / Smith | AUS | 5.06 | 5.08 | 49.53 | 49.83 | 1:39.36 |
| 12 | Jin / Shen | CHN | 5.04 | 5.05 | 49.74 | 49.74 | 1:39.48 |
| 13 | Silic / Krajisnik | CRO | 5.13 | 5.14 | 49.75 | 50.06 | 1:39.81 |
| 14 | Sun / Liu | CHN | 5.07 | 5.12 | 49.96 | 50.06 | 1:40.02 |
| 15 | McKeen / Lundrigen | CAN | 5.18 | 5.15 | 49.92 | 50.13 | 1:40.05 |
| 16 | Park / Lee | KOR | 5.24 | 5.22 | 50.80 | 51.05 | 1:41.85 |
| 17 | Nam / Chae | KOR | 5.23 | 5.31 | 51.77 | 52.36 | 1:44.13 |
| DNS | Suk / Jang | KOR | | | DNS | | |