From Park City, USA
(Nov. 28, 2017) The United States swept the podium in North American Cup action, led by World Champion Elana Meyers Taylor.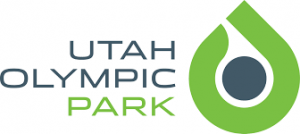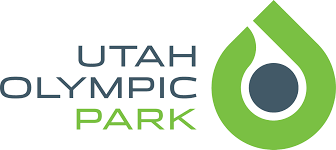 Meyers Taylor and brakewoman Briauna Jones set both the fast start time and fast down time in both heats on their way to gold. The North American Cup start for Meyers Taylor was her first in three years (Nov. 22, 2014), when she won in women's bobsled.
The battle for silver was between two Americans, Nicole Vogt and Brittany Reinbolt. Vogt and Reinbolt came into the second heat tied for silver. On their second runs, Vogt edged Reinbolt by .08 to take silver, while Reinbolt's time was plenty good enough for bronze and an American sweep of the podium.
Canadians Christine de Bruin and Alysia Rissling finished fourth and fifth, just .01 apart, while Kristi Koplin finished sixth to help put all four Team USA sleds in the top six.
Rachel Hauck and Julie Johnson finished 10th and 11th for Canada.
Results:
| | | | | | | | |
| --- | --- | --- | --- | --- | --- | --- | --- |
| Pos | Names | Nation | Start 1 | Start 2 | Run 1 | Run 2 | Total |
| 1 | Meyers Taylor / B. Jones | USA | 5.12 | 5.12 | 49.29 | 49.80 | 1:39.09 |
| 2 | Vogt / Ajoku | USA | 5.35 | 5.35 | 49.70 | 50.12 | 1:39.82 |
| 3 | Reinbolt / K. Jones | USA | 5.30 | 5.31 | 49.70 | 50.20 | 1:39.90 |
| 4 | de Bruin / Bujnowski | CAN | 5.32 | 5.32 | 49.99 | 50.27 | 1:40.26 |
| 5 | Rissling / George | CAN | 5.32 | 5.34 | 50.04 | 50.23 | 1:40.27 |
| 6 | Koplin / L. Jones | USA | 5.27 | 7.31 | 50.01 | 50.35 | 1:40.36 |
| 7 | Fenlator-Victorian / Russell | JAM | 5.27 | 5.33 | 50.03 | 50.46 | 1:40.49 |
| 8 | Kim / Shin | KOR | 5.55 | 5.52 | 50.29 | 50.59 | 1:40.88 |
| 9 | Ying / He | CHN | 5.41 | 5.44 | 50.41 | 50.63 | 1:41.04 |
| 10 | Hauck / McCue | CAN | 5.51 | 5.54 | 50.35 | 50.85 | 1:41.20 |
| 11 | Johnson / Dagenais-Everell | CAN | 5.45 | 5.52 | 50.62 | 50.89 | 1:41.51 |
| 12 | Lee / Jeon | KOR | 5.57 | 5.60 | 50.86 | 50.86 | 1:41.72 |
| 13 | Paes / Silveira | BRA | 5.49 | 5.55 | 50.90 | 51.26 | 1:42.16 |
| 14 | Huai / Peng | CHN | 5.44 | 5.51 | 51.26 | 51.57 | 1:42.83 |
| 15 | da Silva / Santos Silva | BRA | 5.55 | 5.54 | 51.38 | 51.85 | 1:43.23 |
| 16 | Walker / Dunn | AUS | 5.58 | 5.58 | 51.81 | 51.87 | 1:43.68 |