From Park City, USA
(Nov. 28, 2017) Defending North American Cup champion John Farrow made his first start of the 2017/2018 NAC season a memorable won, winning his first race since March of 2016.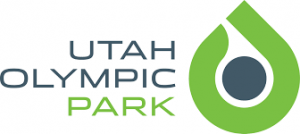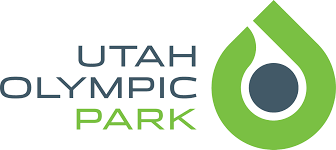 The Aussie slider was second going into the second heat, with Katsuyuki Miyajima of Japan just .03 ahead of him. Farrow put the pressure on Miyajima in his second run, setting the fastest time of the heat. Miyajima came over two tenths behind Farrow's time, dropping him to second and handing the win to Farrow.
American Andrew Blaser finished third, just .02 seconds ahead of Junhyeon Kim of Korea. Austin Florian and Hansin Lee rounded out the top six.
Mark Lynch was the top-finishing Canadian in 10th place, while Paul Fraser finished 14th and Kyle Murray 17th to round out the Canadian effort.
On top of Blaser and Florian's top fives, the United States had a strong showing with Austin McCrary in 11th and Dakarai Kongela making his first start of the season, finishing 15th.
Results:
| | | | | | | | |
| --- | --- | --- | --- | --- | --- | --- | --- |
| Pos | Name | Nation | Start 1 | Start 2 | Run 1 | Run 2 | Total |
| 1 | John Farrow | AUS | 4.87 | 4.86 | 50.00 | 50.37 | 1:40.37 |
| 2 | Katsuyuki Miyajima | JPN | 4.83 | 4.84 | 49.97 | 50.65 | 1:40.62 |
| 3 | Andrew Blaser | USA | 4.73 | 4.74 | 50.37 | 50.81 | 1:41.18 |
| 4 | Junhyeon Kim | KOR | 4.70 | 4.62 | 50.69 | 50.51 | 1:41.20 |
| 5 | Austin Florian | USA | 4.67 | 4.71 | 50.51 | 50.35 | 1:41.33 |
| 6 | Hansin Lee | KOR | 4.80 | 4.81 | 50.79 | 50.90 | 1:41.69 |
| 7 | Seunggi Jung | KOR | 4.65 | 4.62 | 50.63 | 51.11 | 1:41.74 |
| 8 | Wengang Yan | CHN | 4.70 | 4.772 | 51.03 | 50.83 | 1:41.86 |
| 9 | Adam Edelman | ISR | 4.90 | 4.93 | 50.97 | 51.00 | 1:41.97 |
| 10 | Mark Lynch | CAN | 4.80 | 4.91 | 50.72 | 51.30 | 1:42.02 |
| 11 | Austin McCrary | USA | 5.01 | 4.97 | 50.71 | 50.32 | 1:42.03 |
| 12 | Rin Kinoshita | JPN | 4.81 | 4.84 | 51.05 | 51.13 | 1:42.18 |
| 13 | Joel Seligstein | ISR | 5.09 | 5.01 | 50.87 | 51.37 | 1:42.24 |
| 14 | Paul Fraser | CAN | 4.68 | 4.72 | 50.81 | 51.46 | 1:42.27 |
| 15 | Dakarai Kongela | USA | 4.64 | 4.66 | 50.55 | 51.88 | 1:42.43 |
| 16 | Jeff Bauer | LUX | 4.97 | 4.96 | 51.12 | 51.52 | 1:42.64 |
| 17 | Kyle Murray | CAN | 4.78 | 4.77 | 51.03 | 51.75 | 1:42.78 |
| 18 | Nicholas Rettenmyer | ITA | 4.98 | 5.06 | 50.83 | 52.12 | 1:42.95 |
| 19 | Rasmus Ottosson | SWE | 5.12 | 5.12 | 51.10 | 51.88 | 1:42.98 |
| 20 | Toshiki Kuroiwa | JPN | 4.76 | 4.76 | 51.18 | 52.23 | 1:43.41 |
| 21 | Wenhao Chen | CHN | 4.90 | | 51.38 | | |
| 22 | Lawrence Sidney | ISR | 5.16 | | 51.46 | | |
| 23 | Chun-Hung Chiang | TPE | 5.12 | | 51.73 | | |
| 24 | Kang Yang | CHN | 4.81 | | 51.77 | | |
| 25 | Anthony Watson | JAM | 4.92 | | 51.89 | | |
| 26 | Sho Gonai | JPN | 5.02 | | 52.08 | | |
| 27 | Brendan Doyle | IRL | 4.78 | | 52.21 | | |
| 28 | Kyle Donsberger | CAN | 4.93 | | 52.56 | | |
| 29 | Akwasi Frimpong | GHA | 4.79 | | 53.41 | | |
| 30 | Joe Della Santina | NZL | 5.37 | | 113.18 | | |