From Park City, USA
(Nov. 28, 2017) Canadian Lanette Prediger kicked off the second half of the North American Cup season with a gold medal in Park City, setting the two fastest times of the race on her way to victory.
Prediger, who currently sits second in the Intercontinental Cup tour, has yet to finish outside the top five in any IBSF race this season. Her Park City NAC gold is her second gold (the other being an ICC gold in Whistler) and fourth medal overall.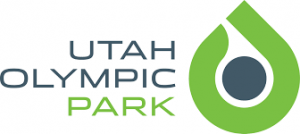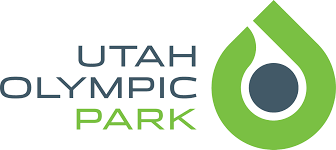 Sophia Jeong of Korea finished second, a quarter second off the pace set by Prediger. Her silver is the best of her three career medals. Behind her was China's Danxia Yang, who scored her first ever IBSF medal with a bronze.
Chengfeng Long of China missed a bronze medal by .1, while Kelly Curtis scored her fourth top five in five races, finishing fifth. Curtis' teammate Samantha Culiver finished sixth.
Grace Dafoe finished just outside of the top six in seventh place, while Canadian teammates Melissa-Kate Gagnon finished 13th and Jane Khan-Nielsen finished 20th.
Kristen Hurley finished 14th for the United States, and teammate Mystique rounded out the American effort in 18th.
Results:
PosNameNationStart 1Start 2Run 1Run 2Total
| | | | | | | | |
| --- | --- | --- | --- | --- | --- | --- | --- |
| 1 | Lanette Prediger | CAN | 5.28 | 5.32 | 51.43 | 51.41 | 1:42.84 |
| 2 | Sophia Jeong | KOR | 5.06 | 5.02 | 51.59 | 51.50 | 1:43.09 |
| 3 | Danxia Yang | CHN | 5.09 | 5.08 | 51.88 | 51.69 | 1:43.57 |
| 4 | Chengfeng Long | CHN | 5.07 | 5.09 | 51.78 | 51.89 | 1:43.67 |
| 5 | Kelly Curtis | USA | 5.16 | 5.22 | 52.11 | 52.31 | 1:44.42 |
| 6 | Samantha Culiver | USA | 5.27 | 5.29 | 51.97 | 52.56 | 1:44.53 |
| 7 | Grace Dafoe | CAN | 5.42 | 5.40 | 52.51 | 52.54 | 1:45.05 |
| 8 | Jeonghyeok Lee | KOR | 5.27 | 5.27 | 52.40 | 52.79 | 1:45.19 |
| 9 | Katie Tannenbaum | ISV | 5.37 | 5.38 | 52.24 | 52.98 | 1:45.22 |
| 10 | Xinwei Wu | CHN | 5.31 | 5.37 | 52.38 | 52.87 | 1:45.25 |
| 11 | Eunji Kim | KOR | 5.14 | 5.21 | 52.36 | 53.24 | 1:45.60 |
| 12 | Jinghua Qi | CHN | 5.26 | 5.22 | 52.74 | 53.19 | 1:45.93 |
| 13 | Melissa-Kate Gagnon | CAN | 5.34 | 5.38 | 53.08 | 53.12 | 1:46.20 |
| 14 | Kristen Hurley | USA | 5.12 | 5.17 | 52.80 | 53.90 | 1:46.70 |
| 15 | Asuka Noguchi | JPN | 5.36 | 5.28 | 53.23 | 53.56 | 1:46.79 |
| 16 | Erika Riedl | ITA | 5.59 | 5.60 | 53.47 | 53.66 | 1:47.13 |
| 17 | Hyegyo Heo | KOR | 5.60 | 5.72 | 54.27 | 54.21 | 1:48.48 |
| 18 | Mystique Ro | USA | 5.11 | 5.12 | 54.82 | 53.90 | 1:48.72 |
| 19 | Yui Wakabayashi | JPN | 5.34 | 5.34 | 54.39 | 54.84 | 1:49.23 |
| 20 | Jane Khan-Nielsen | CAN | 5.26 | 5.23 | 53.93 | 55.36 | 1:49.29 |
| 21 | Simidele Adeagbo | NGR | 5.44 | | 56.16 | | |