From the home office in Durham, USA
(Nov. 27, 2017) The International Olympic Committee (IOC) announced further sanctions involving competitors in the 2014 Olympic Games in Sochi, Russia.
Sergei Chudinov, who had finished fifth in men's skeleton, has been disqualified from the 2014 Olympic skeleton program, and banned from all further Olympics. In addition to Chudinov, two push athletes from Alexander Zubkov's four-man sled, Dmitry Trunenkov and Alexey Negodaylo, have been disqualified from the 2014 Games and banned from all further Olympics.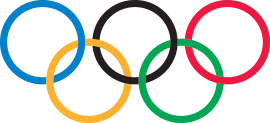 The penalties mirror those handed down to Zubkov, Alexander Tretiakov, Olga Polynitsina, Maria Orlova, and Elena Nikitina, all of whom were banned in the weeks leading up to today's announcement. As with those previously banned, a full ruling will be released at a later date.
Hearings were set up after the WADA's McLaren Report laid out in great detail the Russian doping program as it pertained to the 2014 Games. Using that information, the IOC Disciplinary Commission began investigating doping charges on an athlete-by-athlete basis.
Through Oswald Commission (headed by Disciplinary Commission chief Denis Oswald), the IOC has determined that all four athletes were "found to have committed anti-doping rule violations pursuant to Article 2 of The International Olympic Committee Anti-Doping Rules" as they applied to the Winter Games in Sochi. With that, both Tretiakov and Nikitina have had their medals stripped by the IOC.
As in the previous rulings, the IBSF has been charged by the IOC to modify the event results to reflect the disqualifications. If/when athletes are re-ranked based on disqualifications, this is how athletes will likely rank:
2014 Olympics – Men's Skeleton
2014 Olympics – Four-Man Bobsled
Pos
Name
Nation
Draw
Total
Pos
Pilot
Nation
Draw
Total
1
Martins Dukurs
LAT
3
3:45.10
1
Oskars Melbardis
LAT-1
7
3:40.69
2
Matthew Antoine
USA
2
3:47.26
2
Steven Holcomb
USA-1
2
3:40.99
3
Tomass Dukurs
LAT
4
3:47.58
3
Alexander Kasjanov
RUS-2
6
3:41.02
4
Nikita Tregybov
RUS
17
3:47.62
4
John James Jackson
GBR-1
12
3:41.10
5
John Fairbairn
CAN
6
3:48.13
5
Maximilian Arndt
GER-1
1
3:41.42
6
Kristan Bromley
GBR
11
3:48.17
6
Thomas Florschütz
GER-3
4
3:41.51
7
Alexander Kröckel
GER
7
3:48.29
7
Beat Hefti
SUI-1
11
3:41.75
8
Dominic Parsons
GBR
13
3:48.36
8
Lyndon Rush
CAN-2
9
3:41.76
9
Frank Rommel
GER
1
3:48.47
9
Francesco Friedrich
GER-2
8
3:41.80
10
Hiroatsu Takahashi
JPN
10
3:48.74
10
Edwin Van Calker
NED-1
14
3:42.69
11
Eric Neilson
CAN
14
3:48.77
11
Nick Cunningham
USA-2
13
3:42.70
12
Matthias Guggenberger
AUT
16
3:49.00
12
Christopher Spring
CAN-1
5
3:42.84
13
John Daly
USA
9
3:49.11
13
Oskars Kibermanis
LAT-2
16
3:42.98
14
Sungbin Yun
KOR
18
3:49.57
14
Nikita Zakharov
RUS-3
15
3:43.06
15
John Farrow
AUS
23
3:50.67
15
Jan Vrba
CZE-1
19
3:43.17
16
Maurizio Oioli
ITA
20
3:50.68
16
Loic Costerg
FRA-1
22
3:43.18
17
Raphael Maier
AUT
15
3:50.86
17
Simone Bertazzo
ITA-1
17
3:43.45
18
Ben Sandford
NZL
26
3:51.21
18
Lamin Deen
GBR-2
18
3:43.52
19
Kyle Tress
USA
12
2:53.74
19
Yonjong Won
KOR-1
21
3:44.22
20
Yuki Sasahara
JPN
19
2:54.20
20
Benjamin Maier
AUT-1
24
2:48.63
21
Hansin Lee
KOR
24
2:54.75
21
Heath Spence
AUS-1
23
2:48.64
22
Alexandros Kefalas
GRE
22
2:55.17
22
Thibault Alexis Godefroy
FRA-2
30
2:48.99
23
Dorin Velicu
ROU
27
2:56.07
23
Andreas Neagu
ROU-1
25
2:49.03
24
Ander Mirambell
ESP
25
2:56.10
24
Milan Jagnesak
SVK-1
28
2:49.44
25
Sean Greenwood
IRL
21
3:01.32
25
Hiroshi Suzuki
JPN-1
20
2:49.46
26
Dawid Kupczyk
POL-1
26
2:49.49
DSQ
Alexander Tretyakov
RUS
5
3:44.29
27
Donghyun Kim
KOR-2
29
2:50.64
DSQ
Sergei Chudinov
RUS
8
3:47.59
28
Edson Bindilatti
BRA-1
27
2:50.71
29
Justin Kripps
CAN-3
10
2:50.80
DSQ
Alexsandr Zubkov
RUS-1
3
3:40.60

Full IOC Decisions in PDF form below:
IOC Decision on Sergei Chudinov
IOC Decision on Dmitry Trunenkov
IOC Decision on Alexey Negodaylo