From Sigulda, LAT
(October 2, 2019) – After sitting out the 2018/2019 IBSF season rehabbing from a back injury, Oskars Melbardis is returning to action on the European Cup circuit.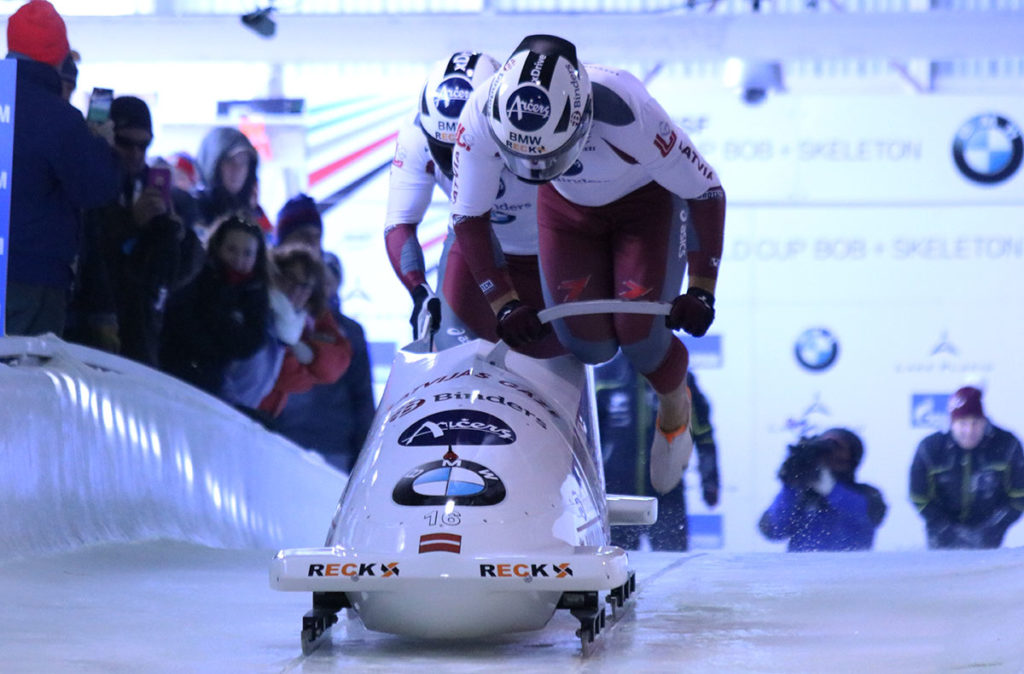 In a press release from the Latvian bobsled federation, Melbardis said "I'll start the season in the European Cup and see how we go. If I started [in World Cup] it wouldn't be fair to the others who worked all summer and are physically stronger."
Melbardis says he still has the desire to race, and should be well rested after a season off. He will first look to be competitive in the European Cup, and if that goes well his coaches will reassess if he's ready for the World Cup competition.
Latvia holds two quota spots in both 2-man and 4-man bobsled, and will likely start the season with Oskars Kibermanis and Ralfs Berzins in North America to start the season. Kibermanis finished the 2018/2019 IBSF season ranked #2 behind only Francesco Friedrich, while Berzins struggled at times in his first full season on the World Cup, but did score a handful of top tens during his first season.
With Melbardis racing in the European Cup, he'll start his season in Lillehammer before racing in Altenberg (home of the 2020 World Championships) and Winterberg (2019/2020 European Championships 4-man track). The European Cup will finish the pre-New Years schedule in Königssee, and at that point Melbardis should have five to six races under his belt and a good read as to if he's ready for World Cup action or not.