From Park City, USA
Nov. 2, 2019 – The opening race of the IBSF World Cup will not take place in Park City, USA as originally planned.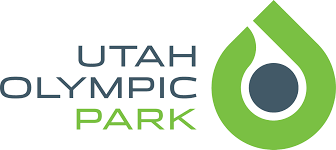 Issues arose earlier in October with the track's refrigeration unit, causing USA Bobsled & Skeleton to move the entirety of their team trials to Lake Placid. On November 1, officials announced that a refrigeration pump couldn't be replaced in time to get the 2002 Olympic track ready to host the IBSF World Cup event scheduled for November 29 to December 1.
The IBSF World Cup season will now open one week later than originally scheduled, with a two-day event tentatively scheduled for December 7-8 in Lake Placid. To facilitate ice preparation efforts, the World Cup schedule has been slightly changed, with dual 2-man races to be held during the opening race weekend and dual 4-man races to be held during the second race weekend.
Aside from the dual 4-man race, the World Cup schedule for the originally scheduled Lake Placid date of December 13-15 will likely remain unchanged. A fully updated schedule will be available in the coming days.
The rescheduled race moving to Lake Placid means the 2021 IBSF World Championship track will see international competition for four straight weekends. The North American Cup's first two races of the season are scheduled for the week through November 21. A week later the FIL World Cup will make their first of two North American stops in Lake Placid, to be followed by the two consecutive IBSF World Cup race weekends.
The Utah Olympic Legacy Foundation said that the IBSF North American Cup race scheduled for the second weekend in December is still on the schedule, and that the refrigeration pumps will be replaced and online by that date.
Information provided to KSL TV was used in this article