From Passeier, ITA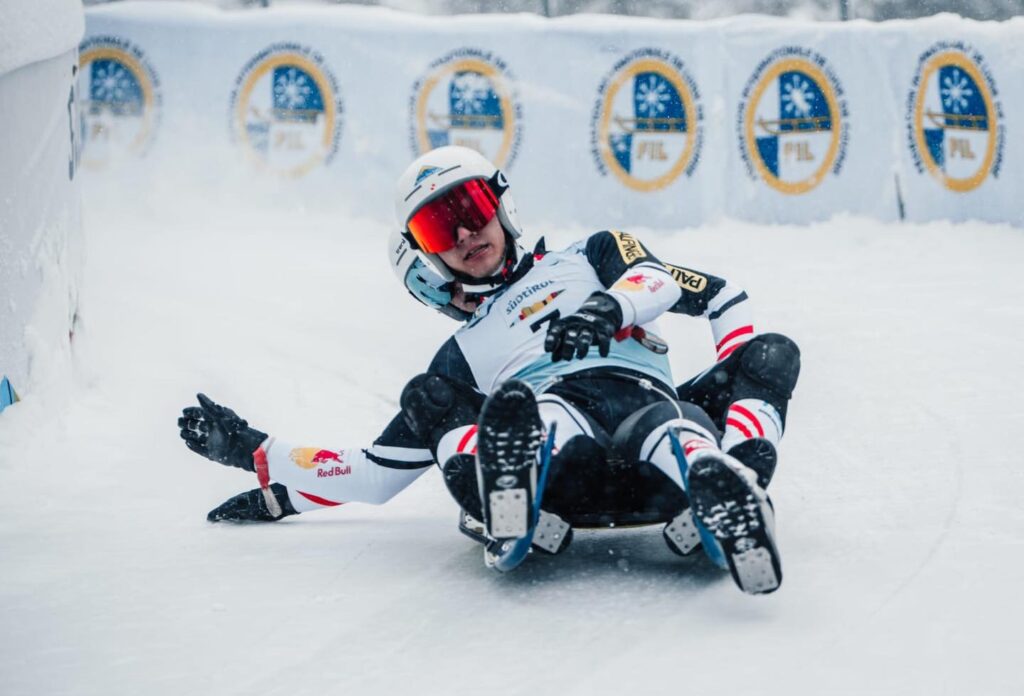 Jan. 16, 2021 – Austria's Fabian & Simon Achenrainer won their first FIL World Cup natural track race of the 2020/2021 season, beating out World Cup leaders Patrick Pigneter & Florian Clara for the top honors.
The Achenrainers had the two fastest times of the race on their way to a .42 second win over their Italian teammates. Russians Pavel Porshnev & Ivan Lazarev finished third, just over a second behind the Austrians.
Italy's Patrick & Matthias Lambacher finished fourth, .33 out of the medals. Christoph Regensburger & Dominik Holzknecht finished fifth and Stanislav Kovshik & Ilia Tarasov rounded out the top six.
With two races to go in the 2020/2021 season, Pigneter & Clara have an 85 point lead over Lambacher & Lambacher and a 105 point lead over Achenrainer & Achenrainer.
Results:
| | | | | | | | | |
| --- | --- | --- | --- | --- | --- | --- | --- | --- |
| Pos | Names | Nation | Bib | Start 1 | Start 2 | Run 1 | Run 2 | Total |
| 1 | Achenrainer / Achenrainer | AUT | 7 | 10.95 | 10.92 | 58.54 | 58.38 | 1:56.92 |
| 2 | Pigneter / Clara | ITA | 10 | 10.96 | 10.87 | 58.80 | 58.54 | 1:57.34 |
| 3 | Porshnev / Lazarev | RUN | 1 | 11.02 | 10.95 | 59.05 | 59.04 | 1:58.09 |
| 4 | Lambacher / Lambacher | ITA | 8 | 10.90 | 10.85 | 59.50 | 58.92 | 1:58.42 |
| 5 | Regensburger / Holznecht | AUT | 9 | 10.98 | 10.84 | 59.34 | 59.55 | 1:58.89 |
| 6 | Kovshik / Tarasov | RUS | 2 | 11.20 | 11.06 | 59.83 | 59.82 | 1:59.65 |
| 7 | Martianov / Rodin | RUS | 4 | 11.17 | 11.27 | 61.21 | 61.70 | 2:02.91 |
| 8 | Lenko / Lenko | UKR | 6 | 11.29 | 11.71 | 62.51 | 64.28 | 2:06.79 |
| 9 | Hasek / Rydl | CZE | 5 | 11.98 | 11.76 | 64.02 | 64.97 | 2:28.99 |