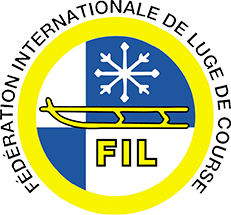 From Moscow, RUS
Thomas Kammerlander made quick work of the track in Moscow, cruising to victory in the men's event.
The Austrian was the fastest in both heats, finishing .37 ahead of Alex Gruber of Italy.
Gruber was part of an Italian trio that rounded out the top four, finishing well ahead of teammates Patrick Pigneter and Stefan Federer for silver. Pigneter took bronze, just .1 ahead of Federer.
Aleksandr Egorov and Michael Scheikl rounded out the top six.
Results:
| | | | | | | |
| --- | --- | --- | --- | --- | --- | --- |
| Pos | Name | Nation | Bib | Run 1 | Run 2 | Total |
| 1 | Thomas Kammerlander | AUT | 26 | 38.00 | 37.34 | 1:15.34 |
| 2 | Alex Gruber | ITA | 25 | 38.13 | 37.58 | 1:15.71 |
| 3 | Patrick Pigneter | ITA | 27 | 38.53 | 37.63 | 1:16.16 |
| 4 | Stefan Federer | ITA | 10 | 38.38 | 37.88 | 1:16.26 |
| 5 | Aleksandr Egorov | RUS | 19 | 38.47 | 37.86 | 1:16.33 |
| 6 | Michael Scheikl | AUT | 23 | 38.54 | 37.95 | 1:16.49 |
| 7 | Florian Glatzl | AUT | 18 | 38.69 | 37.81 | 1:16.50 |
| 8 | Gregori Bukin | RUS | 24 | 38.50 | 38.17 | 1:16.67 |
| 9 | Aleksey Martyanov | RUS | 8 | 38.94 | 37.82 | 1:16.76 |
| 10 | Stanislav Kovshik | RUS | 16 | 38.95 | 38.21 | 1:17.16 |
| 11 | Bernd Neurauter | AUT | 20 | 39.09 | 38.24 | 1:17.33 |
| 12 | Florian Clara | ITA | 21 | 39.10 | 38.82 | 1:17.92 |
| 13 | Iliev Veselin | BIH | 17 | 41.08 | 40.43 | 1:21.51 |
| 14 | Isa Guzeloglu | TUR | 9 | 42.34 | 40.12 | 1:22.46 |
| 15 | Muhammet Dellalbasi | TUR | 5 | 41.73 | 41.14 | 1:22.87 |
| 16 | Dex Unwin | GBR | 14 | 42.75 | 40.92 | 1:23.67 |
| 17 | Tadej Dragicevic | SLO | 7 | 43.36 | 42.45 | 1:25.81 |
| 18 | Matvei Stepulenok | KAZ | 2 | 45.21 | 43.59 | 1:28.80 |
| 19 | Nikita Batukhtin | KAZ | 1 | 45.39 | 45.30 | 1:30.69 |
| 20 | Matic Dragicevic | SLO | 4 | 47.82 | 44.96 | 1:32.78 |
| 21 | Coskun Ercoskun | TUR | 6 | 48.94 | 44.06 | 1:33.00 |