From Berchtesgaden, GER
The FIL has released its 2017/2018 race schedule leading up to the 2018 Olympic Winter Games in PyeongChang, South Korea.
The season will once again kick off in Europe, with 2017 World Championships host Innsbruck/Igls opening the tour. The 2017 half of the year will see two stops in Germany, as well as a pair of North American stops (Calgary, Lake Placid).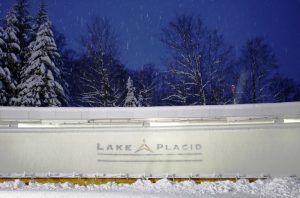 As with tradition, the FIL will kick off the new year in Königssee, Germany during Epiphany (this season on a Saturday & Sunday), before heading to Oberhof and Lillehammer.
The 2017/2018 FIL season will finish in Sigulda, Latvia with the 49th FIL European Championships, before the world makes its way to PyeongChang for the 2018 Winter Olympic Games.
As with the past season, the 2017/2018 season will also see three Sprint competitions and six Team Relay events mixed into the nine World Cup stops. The Team Relay is also a part of the Olympic Games.
2017/2018 Schedule:
Nov. 18/19: Innsbruck/Igls
Nov. 25/26: Winterberg
Dec. 02/03: Altenberg
Dec. 08/09: Calgary
Dec. 15/16: Lake Placid
Jan. 06/07: Königssee
Jan. 13/14: Oberhof
Jan. 20/21: Lillehammer
Jan. 27/28: Sigulda (Euro Champs)
Feb. 09-25: PyeongChang