From Altenberg, GER
(Nov. 25, 2017) Markus Treichl won the first four-man race of the 2017/2018 IBSF European Cup season, edging Christoph Hafer in the process.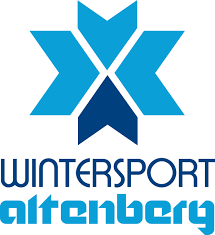 The Austrian pilot carried a .16 advantage into the second heat, and while he could only put down the fourth-fastest time of the heat it was enough to hold off Germany's Hafer by .1 seconds.
Hafer came into the second heat only .01 out of silver behind Czech pilot Jan Vrba. Vrba was .02 slower than Hafer on the second run to miss silver by a hundredth of a second. Vrba finished in third.
Bennet Buchmüller finished fourth, only .02 out of a medal, while Dominik Dvorak and Aleksandr Bredikhin rounded out the top six.
Results:
| | | | | | | | |
| --- | --- | --- | --- | --- | --- | --- | --- |
| Pos | Names | Nation | Start 1 | Start 2 | Run 1 | Run 2 | Total |
| 1 | Treichl / Glück / Somov / Bassey | AUT | 5.26 | 5.25 | 54.61 | 56.77 | 1:49.41 |
| 2 | Hafer / Salzer / Reichle / Schneider | GER | 5.29 | 5.28 | 54.77 | 54.74 | 1:49.51 |
| 3 | Vrba / Stoklaska / Suchy / Egydy | CZE | 5.28 | 5.26 | 54.76 | 54.76 | 1:49.52 |
| 4 | Buchmüller / Krenz / Hammers / Laurenz | GER | 5.25 | 5.23 | 54.88 | 54.66 | 1:49.54 |
| 5 | Dvorak / Dobes / Sindelar / Nosek | CZE | 5.21 | 5.19 | 54.89 | 55.06 | 1:49.95 |
| 6 | Bredikhin / Buryakov / Sysoev / Korotkov | RUS | 5.27 | 5.24 | 55.09 | 54.98 | 1:50.07 |
| 7 | Grigore / Radu / Craciun / Bartha | ROU | 5.36 | 5.37 | 54.99 | 55.35 | 1:50.34 |
| 8 | Heinrich / Bytebier / Lefebvre / Naprix | FRA | 5.38 | 5.36 | 55.11 | 55.30 | 1:50.41 |
| 9 | Popov / Gaitiukevich / Zharovtsev / Kuzmenko | RUS | 5.22 | 5.24 | 55.32 | 55.36 | 1:50.68 |
| 10 | Matousek / Kozienka / Simik / Fendek | SVK | 5.34 | 5.30 | 55.22 | 55.49 | 1:50.71 |
| 11 | Luty / Masztak / Miedzik / Kossakowski | POL | 5.28 | 5.34 | 55.65 | 55.52 | 1:51.17 |
| 12 | Berzins / Priekulis / Muiznieks / Kaufmanis | LAT | 5.36 | 5.43 | 55.55 | 55.63 | 1:51.18 |
| 13 | Godefroy / Baillard / Baechler / Alais | FRA | 5.51 | 5.53 | 56.25 | 56.25 | 1:52.50 |
| 14 | Nolte / Ammour / Bauer / Kirstges | GER | 5.30 | 5.29 | 58.82 | 54.85 | 1:53.67 |
| DNS | Radenovic / Vujanic / Radoslavljevic / Nikolic | SRB | | | DNS | | |