From Park City, USA
(Dec. 1, 2017) Nick Cunningham and Justin Olsen once again took gold and silver in North American Cup four-man, with Cunningham this time edging his teammate.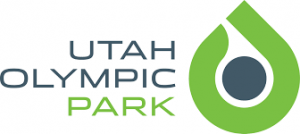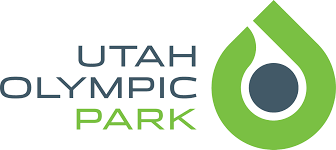 Olsen's squad was quickest off the top, and while both teams were close, Cunningham scored the advantage at the finish line in both heats on his way to a .27 victory over Olsen. The two teams accounted for the eight fastest starts in the two four-man events in the Park City stop on the North American Cup tour.
Edson Bindilatti of Brazil once again finished third, and much like the previous day's race he came up from sixth to do so.
Yijun Shao of China finished fourth, while Elana Meyers Taylor and Geoff Gadbois finished fifth and sixth respectively for the United States.
Taylor Austin led the way for Canada in 10th place, while teammate Jeff McKeen finished 11th.
Results:
| | | | | | | | |
| --- | --- | --- | --- | --- | --- | --- | --- |
| Pos | Names | Nation | Start 1 | Start 2 | Run 1 | Run 2 | Total |
| 1 | Cunningham / Michener / Kinney / Abdul-Saboor | USA | 4.90 | 4.83 | 48.43 | 48.59 | 1:37.02 |
| 2 | Olsen / Weinstock / Langton / C. Fogt | USA | 4.76 | 4.78 | 48.52 | 48.77 | 1:37.29 |
| 3 | Bindilatti / Pessoni / Martins / da Silva | BRA | 4.92 | 4.91 | 48.90 | 48.89 | 1;37.79 |
| 4 | Shao / Wang / Li / Shi | CHN | 5.03 | 5.01 | 48.84 | 49.02 | 1:37.86 |
| 5 | Meyers Taylor / Reed / Taylor / Moreira | USA | 4.96 | 5.01 | 48.78 | 49.12 | 1:37.90 |
| 6 | Gadbois / Del Duca / B. Fogt / Allison | USA | 4.99 | 5.01 | 48.73 | 49.21 | 1:37.94 |
| 7 | Jin / Li / Mu / Sun | CHN | 5.04 | 5.03 | 49.08 | 49.26 | 1:38.34 |
| 8 | Mata / Reidy / Mari / Smith | AUS | 5.04 | 5.06 | 49.08 | 49.28 | 1:38.36 |
| 9 | Silic / Mezulic / Krajisnik / Zlatnar | CRO | 5.09 | 5.11 | 49.25 | 49.45 | 1:38.70 |
| 10 | Austin / Gray / King-Fileen / Joyce | CAN | 5.17 | 5.23 | 49.60 | 49.74 | 1:39.34 |
| 11 | McKeen / McCue / Lundrigen / Glaude | CAN | 5.36 | 5.38 | 50.19 | 50.63 | 1:40.82 |
| DNS | Suk / Ji / Lee / Jang | KOR | | | DNS | | |