From Königssee, GER
(Dec. 1, 2017) Johannes Lochner won his first European Cup start of the season, winning by a half-second over the field.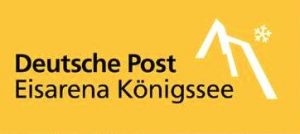 The German was the quickest at every split on his way down, and carried a .22 advantage over Czech pilot Dominik Dvorak going into his second run. Neither Dvorak or Austrian Benjamin Maier could match Lochner's second run time, handing Lochner the victory.
The win is Lochner's third straight European Cup bobsled victory, and the 19th in his career between two and four-man bobsled.
Dvorak finished with a silver medal, while Maier came from fourth to third after Korean Yunjong won failed to start the second heat.
Clemens Bracher continued his solid European Cup season, finishing fourth, while Pablo Nolte finished fifth. Romain Heinrich and Christoph Hafer tied for sixth.
Results:
| | | | | | | | |
| --- | --- | --- | --- | --- | --- | --- | --- |
| Pos | Names | Nation | Start 1 | Start 2 | Run 1 | Run 2 | Total |
| 1 | Lochner / Bluhm | GER | 4.90 | 4.90 | 49.74 | 49.89 | 1:39.63 |
| 2 | Dvorak / Nosek | CZE | 4.90 | 4.91 | 49.96 | 50.17 | 1:40.13 |
| 3 | Maier / Walch | AUT | 4.90 | 4.90 | 50.17 | 50.13 | 1:40.30 |
| 4 | Bracher / Kuonen | SUI | 4.92 | 4.94 | 50.19 | 50.24 | 1:40.43 |
| 5 | Nolte / Bauer | GER | 4.91 | 4.91 | 50.21 | 50.24 | 1:40.45 |
| 6 | Heinrch / Lefebvre | FRA | 5.01 | 5.04 | 50.21 | 50.28 | 1:40.49 |
| 6 | Hafer / Reichle | GER | 5.00 | 5.02 | 50.23 | 50.26 | 1:40.49 |
| 8 | Treichl / Rangl | AUT | 5.01 | 5.00 | 50.24 | 50.31 | 1:40.55 |
| 9 | Tentea / Daroczi | ROU | 4.99 | 5.00 | 50.21 | 50.37 | 1:40.58 |
| 10 | Luty / Tylkowski | POL | 5.02 | 5.02 | 50.47 | 50.37 | 1:40.84 |
| 11 | Popov / Zharovtsev | RUS | 5.03 | 5.04 | 50.53 | 50.61 | 1:41.14 |
| 12 | Jannusch / Bogdaschin | GER | 5.02 | 5.04 | 50.55 | 50.61 | 1:41.16 |
| 13 | de Bruin / Veenker | NED | 5.06 | 5.03 | 50.62 | 50.60 | 1:41.22 |
| 14 | Kim / Jun | KOR | 4.99 | 4.99 | 50.48 | 50.79 | 1:41.27 |
| 15 | Vrba / Havlin | CZE | 5.01 | 5.05 | 50.67 | 50.70 | 1:41.37 |
| 16 | den Ouden / van der Geest | NED | 5.02 | 5.05 | 50.62 | 50.84 | 1:41.46 |
| 17 | Berzins / Priekulis | LAT | 5.04 | 5.03 | 50.75 | 50.77 | 1:41.52 |
| 18 | Bredikhin / Gaitukevich | RUS | 5.04 | 5.07 | 50.82 | 50.71 | 1:41.53 |
| 19 | Radenovic / Nikolic | SRB | 5.05 | 5.05 | 50.73 | 50.81 | 1:41.54 |
| 20 | Linuchev / Buryakov | RUS | 5.04 | 5.05 | 50.90 | 50.71 | 1:41.61 |
| 21 | Godefroy / Alais | FRA | 5.14 | | 51.16 | | |
| 22 | Rohner / Leimgruber | SUI | 5.21 | | 51.23 | | |
| 23 | Grigore / Coman | ROU | 5.18 | | 51.42 | | |
| 24 | Ivanov / Mokrousov | RUS | 5.06 | | 51.52 | | |
| 25 | Zakrzewski / Zdebiak | POL | 5.15 | | 51.63 | | |
| 26 | Ito / Shinohara | JPN | 5.10 | | 52.11 | | |
| 27 | Stano / Sarnecki | POL | 5.11 | | 52.25 | | |
| 28 | Asano / Nakamura | JPN | 5.22 | | 52.30 | | |
| 29 | Follador / Flückieger | SUI | 5.25 | | 52.43 | | |
| 30 | Hwang / Lee | KOR | 5.18 | | 53.77 | | |
| DNS | Won / Seo | KOR | 4.90 | | 50.10 | DNS | |
| DNS | Meyerhans / Lorenzoni | SUI | | | DNS | | |