From Altenberg, GER
(Jan. 12, 2018) German Felix Keisinger has had the golden touch in the Intercontinental Cup, having won all but two events on tour. He continued those winning ways in Altenberg.
Keisinger was fastest at everywhere except the start in the one-heat race, being beaten only by Great Britain's Craig Thompson at the top of the tricky Altenberg course. The win is his fifth on the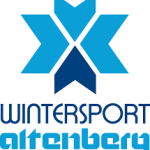 season, and his seventh medal in as many races. On top of all of that success, Keisinger will clinch the men's Intercontinental Cup for 2017/2018 by simply starting in the season finale.
Michael Zachrau finished second, winning his second silver medal of the season, just ahead of Kilian von Schleinitz who helped finish the German sweep of the podium.
This is the third time Keisinger, Zachrau, and von Schleinitz have swept the podium together.
Russian Pavel Kulikov finished fourth, ahead of Latvian Ivo Steinbergs and Russian Evgeniy Rukosuev.
Nathan Crumpton led the way for the United States in eighth place, while teammates Kyle Brown and Mike Rogals finished 15th and 17th, respectively. Barrett Martineau finished ninth to lead the Canadian effort, while Evan Neufedlt finished 14th.
Jack Thomas led for Great Britain in 10th, one spot ahead of teammate Craig Thompson. Thompson had the fast start of the race.
Results:
| | | | | |
| --- | --- | --- | --- | --- |
| Pos | Name | Nation | Start | Finish |
| 1 | Felix Keisinger | GER | 5.05 | 57.06 |
| 2 | Michael Zachrau | GER | 5.16 | 57.17 |
| 3 | Kilian von Schleinitz | GER | 5.17 | 57.21 |
| 4 | Pavel Kulikov | RUS | 5.18 | 57.39 |
| 5 | Ivo Steinbergs | LAT | 5.31 | 57.80 |
| 6 | Evgeniy Rukosuev | RUS | 5.19 | 58.03 |
| 7 | Wengqiang Geng | CHN | 5.21 | 58.11 |
| 8 | Nathan Crumpton | USA | 5.18 | 58.23 |
| 9 | Barrett Martineau | CAN | 5.22 | 58.26 |
| 10 | Jack Thomas | GBR | 5.22 | 58.29 |
| 11 | Craig Thompson | GBR | 5.02 | 58.44 |
| 12 | Egor Veselov | RUS | 5.34 | 58.60 |
| 13 | Dorin Velicu | ROU | 5.26 | 58.64 |
| 14 | Evan Neufeldt | CAN | 5.22 | 58.66 |
| 15 | Kyle Brown | USA | 5.18 | 58.67 |
| 16 | Manuel Schärzer | ITA | 5.42 | 59.03 |
| 17 | Mike Rogals | USA | 5.46 | 59.06 |
| 18 | Marco Rohrer | SUI | 5.36 | 59.29 |
| 19 | Lucas Defayet | FRA | 5.43 | 59.54 |
| 20 | Alexander Hestengen | NOR | 5.56 | 59.75 |
| 21 | Chun-Hung Chiang | TPE | 5.65 | 1:00.61 |
| 22 | Bram Zeegers | NED | 5.87 | 1:00.91 |
| 23 | Nathan Jackson | AUS | 6.02 | 1:02.11 |
| 24 | Denis Lorenčič | SLO | 5.72 | 1:02.47 |