From Winterberg, GER
(Jan. 12, 2018) Christin Senkel won her third race in a row on the European Cup tour, and with it the European Cup title.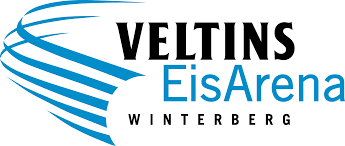 Senkel came into the second run just .04 behind teammate Kim Kalicki, but out-paced Kalicki on the second run with a race-fastest trip down the Winterberg track to take the gold medal as part of a German sweep of the top four positions.
Kalicki finished second, with Laura Nolte third and Sabrina Duljevic fourth in the seven sled field.
The win was Senkel's fourth of the season, and her seventh medal in eight tries on her way to the European Cup title ahead of Nolte.
Lubov Chernykh of Russia finished fourth in the race, and third in the overall points, while Polina Nazaruk and Alena Osipenko rounded out the standings in the final race of the season.
Results:
| | | | | | | | |
| --- | --- | --- | --- | --- | --- | --- | --- |
| Pos | Names | Nation | Start 1 | Start 2 | Run 1 | Run 2 | Total |
| 1 | Senkel / Zelichowski | GER | 5.64 | 5.72 | 57.16 | 56.93 | 1:54.09 |
| 2 | Kalicki / Noll | GER | 5.70 | 5.73 | 57.12 | 57.09 | 1:54.21 |
| 3 | Nolte / Hanusch | GER | 5.69 | 5.74 | 57.35 | 57.41 | 1:54.76 |
| 4 | Duljevic / Gericke | GER | 5.73 | 5.77 | 57.37 | 57.45 | 1:54.82 |
| 5 | Chernykh / Mamedova | RUS | 5.68 | 5.70 | 57.84 | 57.65 | 1:55.49 |
| 6 | Nazaruk / Shabalina | RUS | 5.78 | 5.83 | 57.81 | 57.81 | 1:55.62 |
| 7 | Osipenko / Parfenova | RUS | 5.85 | 5.86 | 58.18 | 57.88 | 1:56.06 |