From Winterberg, GER
(Jan. 12, 2018) Richard Oelsner hadn't raced since the second Lillehammer European Cup race earlier in the season. He certainly wasn't rusty when he got back on the track, as he led the way of a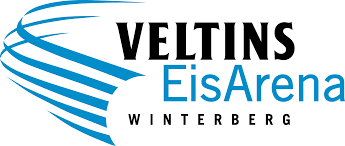 German sweep of the top four spots in the final European Cup race of the season.
The 2016/2017 European Cup two-man champion was the fastest in both heats on his way to a .28 victory over Christoph Hafer, who took silver. Pablo Nolte and Bennet Buchmüller rounded out the top four for Germany, with Buchmüller moving up from seventh after trouble early in his first run.
With his second place finish, Hafer won the overall European Cup title ahead of Nolte, with Buchmüller. The sweep of the top three in points was the first for Germany since Manny Machata, Benjamin Schmid and Max Arndt did it in the 2009/2010 season.
Mihai Tentea finished in fifth place for his third top five in as many races, while Dmitry Popov of Russia finished sixth.
Results:
| | | | | | | | |
| --- | --- | --- | --- | --- | --- | --- | --- |
| Pos | Names | Nation | Start 1 | Start 2 | Run 1 | Run 2 | Total |
| 1 | Oelsner / Schüller | GER | 5.26 | 5.24 | 55.53 | 55.45 | 1:50.98 |
| 2 | Hafer / Schneider | GER | 5.32 | 5.30 | 55.63 | 55.63 | 1:51.26 |
| 3 | Nolte / Bauer | GER | 5.22 | 5.26 | 55.82 | 55.76 | 1:51.58 |
| 4 | Buchmüller / Ammour | GER | 5.19 | 5.22 | 56.18 | 55..58 | 1:51.76 |
| 5 | Tentea / Daroczi | ROU | 5.30 | 5.32 | 55.97 | 56.01 | 1:51.98 |
| 6 | Popov / Gaitiukevich | RUS | 5.32 | 5.36 | 55.99 | 56.04 | 1:52.03 |
| 7 | Berzins / Springis | LAT | 5.28 | 5.26 | 56.11 | 55.99 | 1:52.10 |
| 8 | den Ouden / van der Geest | NED | 5.33 | 5:36 | 56.18 | 56.10 | 1:52.28 |
| 9 | Linyuchev / Buryakov | RUS | 5.33 | 5.35 | 56.23 | 56.25 | 1:52.48 |
| 10 | Radenovic / Nikolic | SRB | 5.34 | 5.30 | 56.33 | 56.17 | 1:52.50 |
| 11 | Vogt / Knuser | SUI | 5.38 | 5.39 | 56.20 | 56.31 | 1:52.51 |
| 12 | Matousek / Simik | SVK | 5.37 | 5.37 | 56.27 | 56.31 | 1:52.58 |
| 13 | Bredikhin / Korotkov | RUS | 5.35 | 5.40 | 56.30 | 56.50 | 1:52.80 |
| 14 | Ivanov / Isakov | RUS | 5.41 | 5.45 | 56.48 | 56.46 | 1:52.94 |
| 15 | Stano / Sarnecki | POL | 5.39 | 5.39 | 56.70 | 56.60 | 1:53.30 |
| 16 | Menardi / Rosa | ITA | 5.53 | 5.52 | 56.69 | 56.75 | 1:53.44 |
| 17 | Keller / Danso | SUI | 5.48 | 5.52 | 56.85 | 56.64 | 1:53.49 |
| 18 | Asano / Nakamura | JPN | 5.47 | 5.52 | 57.26 | 57.42 | 1:54.68 |
| 19 | Zakrzewski / Grudzien | POL | 5.59 | 5.64 | 58.12 | 57.34 | 1:55.46 |
| 20 | Steinmann / Koslowsky | ARG | 5.80 | 5.79 | 58.10 | 57.99 | 1:56.09 |
| 21 | Ito / Shinohara | JPN | 5.39 | | 58.20 | | |