From Altenberg, GER
(Jan. 12, 2018) German slider Sophia Griebel won her first event in over four years in the seventh race of the women's Intercontinental Cup. Griebel dominated the event, carrying a .55 lead into the second heat, eventually winning by .95.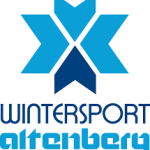 The win was the first for Griebel since sweeping the Intercontinental Cup races in Altenberg on December 13 & 14 in 2013.
Latvian Lelde Priedulena finished second, well ahead of German bronze medalist Hannah Neise, who was 1.25 seconds off of Priedulena's pace.
St. Moritz gold medalist Janine Becker finished fourth, ahead of Russia's Maria Orlova and ICC point leader Lanette Prediger of Canada.
Prediger will carry a 72 point advantage over Becker going into the final race of the ICC season, where she will need to finish only 16th or better to clinch the title.
Annie O'Shea led the way for the United States in seventh place, her third time finishing seventh this season. Megan Henry finished tenth and Gracie Clapp-Taylor 13th to round out the American effort.
Canadians Madi Charney and Jaclyn LaBerge finished 14th and 16th, respectively, while Kimberley Murray finished ninth as the lone British slider in the field.
Results:
| | | | | | | | |
| --- | --- | --- | --- | --- | --- | --- | --- |
| Pos | Name | Nation | Start 1 | Start 2 | Run 1 | Run 2 | Total |
| 1 | Sophia Griebel | GER | 5.69 | 5.65 | 58.21 | 58.48 | 1:56.69 |
| 2 | Lelde Priedulena | Lat | 5.60 | 5.61 | 58.76 | 58.88 | 1:57.64 |
| 3 | Hannah Neise | GER | 6.02 | 6.01 | 59.40 | 59.39 | 1:58.79 |
| 4 | Janine Becker | GER | 6.07 | 6.03 | 59.09 | 59.75 | 1:58.84 |
| 5 | Maria Orlova | RUS | 5.60 | 5.64 | 60.01 | 59.33 | 1:59.34 |
| 6 | Lanette Prediger | CAN | 6.10 | 6.08 | 59.62 | 59.92 | 1:59.54 |
| 7 | Annie O'Shea | USA | 5.71 | 5.72 | 59.68 | 60.01 | 1:59.69 |
| 8 | Olga Potylitsina | RUS | 5.97 | 6.01 | 59.82 | 60.21 | 2:00.03 |
| 9 | Kimberley Murray | GBR | 5.79 | 5.71 | 59.66 | 60.43 | 2:00.09 |
| 10 | Megan Henry | USA | 5.65 | 5.58 | 60.21 | 60.13 | 2:00.34 |
| 11 | Valentina Margaglio | ITA | 5.74 | 5.86 | 59.84 | 61.47 | 2:01.31 |
| 11 | Gracie Clapp-Taylor | USA | 5.87 | 5.91 | 60.27 | 61.04 | 2:01.31 |
| 13 | Danxia Yang | CHN | 5.61 | 5.69 | 60.55 | 60.77 | 2:01.32 |
| 14 | Madison Charney | CAN | 5.83 | 5.87 | 60.51 | 61.23 | 2:01.74 |
| 15 | Johanna Balassa | AUT | 6.08 | 6.07 | 60.50 | 61.37 | 2:01.87 |
| 16 | Jaclyn LaBerge | CAN | 6.00 | 5.99 | 60.95 | 61.12 | 2:02.07 |
| 17 | Marta Orlowska | POL | 6.10 | 6.06 | 61.04 | 61.80 | 2:02.84 |
| 18 | Alena Frolova | RUS | 5.77 | 6.01 | 62.35 | 62.27 | 2:04.62 |
| 19 | Elise Nilseng Barben | NOR | 6.51 | 6.55 | 63.70 | 63.37 | 2:07.07 |