From the Home Office in Durham, USA
The Russian Olympic Committee has announced the 169 athletes which will compete in the 2018 Olympic Games as an "Olympic Athlete of Russia". Of these athletes, 20 will compete in bobsled, skeleton, or luge.
There are no real surprises on the bobsled pilot side of things, with Maxim Andrianov and Alexey Stulnev as the two OAR pilots. Both were the top-ranked Russians of those not banned for life from the Olympic Games. For the women, both Nadezhda Sergeeva and Alexandra Rodionova will be competing alongside brakewomen Anastasia Kocherzhova and Yulia Belomestnykh.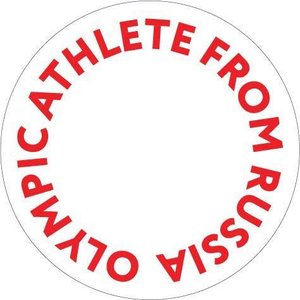 The one thing worth noting on the bobsled side of things is that only four brakemen are being sent, meaning OAR will only have one four-man bobsled of the two that had qualified.
In skeleton, only two men's athletes will be sent. Four-time Junior World Champion Nikitia Tregubov will be joined by World Cup rookie Vladislav Marchenkov.
No women will be sent in skeleton. Yulia Kanakina, who finished second in the 2018 Junior World Championships, will not be allowed to go, nor will Renata Khuzina. Both competed full time on the World Cup tour, with Kanakina sitting out two weeks for injury.
In luge, the OARs will have almost a full complement of sliders. Semen Pavlichenko, Stepan Fedorov, and Roman Repilov will compete in singles competition, while the teams of Antonov & Denisev and Bogdanov & Medvedev will compete in doubles.
Only in women's luge will Russia only send one athlete, Ekaterina Baturina.
The International Olympic Committee determined who was allowed to go as an OAR through their OAR Review Panel. A full list of things that were considered by the OAR Review Panel can be found on the IOC's website here: https://www.olympic.org/news/olympic-athlete-from-russia-oar-invitation-review-panel-releases-list-of-information-used-as-part-of-its-deliberations
List of athletes
Men's bobsled pilots: Maxim Andrianov, Alexey Stulnev
Men's brakemen: Yury Selikhov, Ruslan Samitov, Vasily Kondratenko, Alexey Zaitsev
Women's bobsled pilots: Nadezhda Sergeeva, Alexandra Rodionova
Women's brakewomen: Anastasia Kocherzhova, Yulia Belomestnykh
Men's skeleton: Nikita Tregubov, Vladislav Marchenkov
Women's skeleton: n/a
Men's luge: Semen Pavlichenko, Stepan Fedorov, Roman Repilov
Women's luge: Ekaterina Baturina
Doubles luge: Vladislav Antonov, Aleksandr Denisev, Andrei Bogdanov, Andrei Medvedev