From Winterleiten, AUT
(Jan. 12, 2019) – Patrick Pigneter & Florian Clara won their first race of the season, taking gold ahead of teammates Patrick & Matthias Lambacher.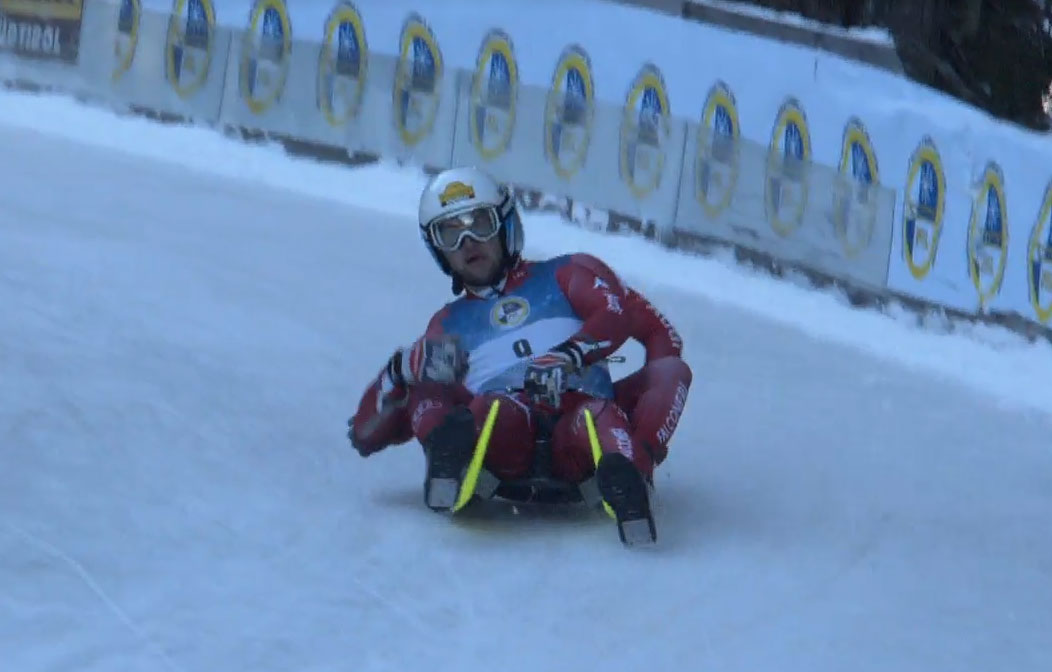 The defending World Cup champions were quicker than their teammates in both heats on their way to a half-second victory in what was a relatively uneventful race.
Lambacher & Lambacher finished second, only .09 ahead of Russians Pavel Porshnev & Ivan Lazarev.
Russia finished third through fifth, with Aleksandr Egorov & Petr Popov and Stanislav Kovshik & Ilia Tarasov finishing routh and fifth behind Porshnev & Lazarev.
Rupert Brüggler & Tobias Angerer finished sixth, one race after winning gold in Kühtai.
Results:
| | | | | | | | | |
| --- | --- | --- | --- | --- | --- | --- | --- | --- |
| Pos | Names | Nation | Bib | Start 1 | Start 2 | Run 1 | Run 2 | Total |
| 1 | Pigneter / Clara | ITA | 9 | 9.04 | 9.09 | 1:15.80 | 1:15.97 | 2:31.77 |
| 2 | Lambacher / Lambacher | ITA | 6 | 9.20 | 9.21 | 1:16.10 | 1:16.20 | 2:32.30 |
| 3 | Porshnev / Lazarev | RUS | 8 | 9.13 | 9.10 | 1:16.18 | 1:16.21 | 2:32.39 |
| 4 | Egorov / Popov | RUS | 7 | 9.20 | 9.22 | 1:16.76 | 1:17.65 | 2:34.41 |
| 5 | Kovshik / Tarasov | RUS | 1 | 9.16 | 9.20 | 1:17.38 | 1:17.10 | 2:34.48 |
| 6 | Brüggler / Angerer | AUT | 10 | 9.01 | 9.17 | 1:17.14 | 1:17.43 | 2:34.57 |
| 7 | Jedrzejko / Stano | POL | 4 | 9.49 | 9.51 | 1:20.78 | 1:20.46 | 2:41.24 |
| 8 | Lenko / Lenko | UKR | 2 | 9.40 | 9.38 | 1:21.20 | 1:23.39 | 2:44.59 |
| 9 | Mekina / Mekina | SLO | 3 | 9.58 | 9.69 | 1:21.54 | 1:23.30 | 2:44.84 |