From Winterleiten, AUT
(Jan. 12, 2019) – Evelin Lanthaler came into the second run in Winterleiten a half second behind Greta Pinggera. The Austrian came back strong on her second run, cruising to victory in the process.
The 2017/2018 World Cup champion was over a full second quicker than Pinggera on the second run to win gold on the track where she'd won the European Championship a year prior.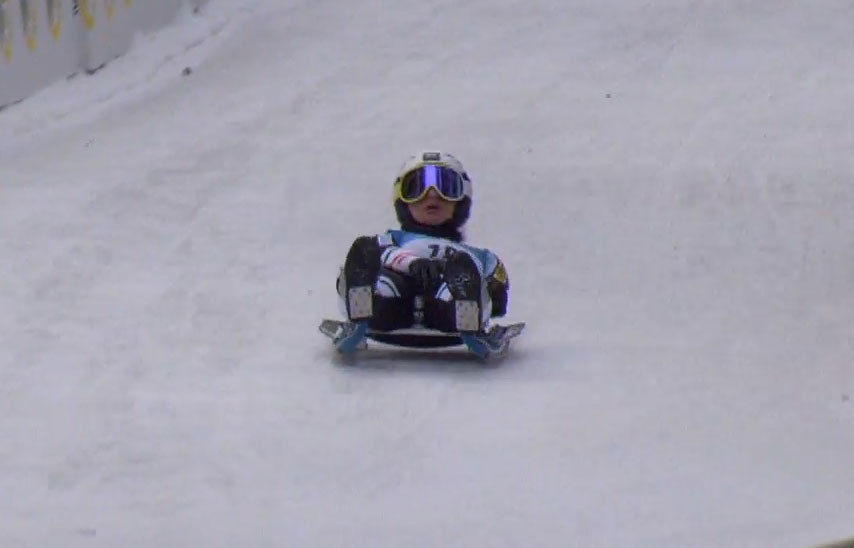 Pinggera, the reining world champion, finished second, over a second and a half ahead of Tina Unterberger of Austria.
German Lisa Walch finished fourth, ahead of Russia's Ekaterina Lavrenteva and Austria's Michelle Diepold.
The race in Winterleiten marked the second time in as many events that Lanthaler, Pinggera, and Unterberger finished 1-3.
Results:
| | | | | | | | | |
| --- | --- | --- | --- | --- | --- | --- | --- | --- |
| Pos | Name | Nation | Bib | Start 1 | Start 2 | Run 1 | Run 2 | Total |
| 1 | Evelin Lanthaler | ITA | 20 | 9.18 | 9.06 | 1:13.53 | 1:12.14 | 2:25.67 |
| 2 | Greta Pinggera | ITA | 19 | 9.35 | 9.26 | 1:13.00 | 1:13.18 | 2:26.18 |
| 3 | Tina Unterberger | AUT | 18 | 9.50 | 9.38 | 1:14.05 | 1:37.78 | 2:27.83 |
| 4 | Lisa Walch | GER | 13 | 9.61 | 9.69 | 1:14.55 | 1:14.04 | 2:28.59 |
| 5 | Ekaterina Lavrenteva | RUS | 16 | 9.54 | 9.55 | 1:14.66 | 1:14.49 | 2:29.15 |
| 6 | Michelle Diepold | AUT | 15 | 9.42 | 9.48 | 1:14.27 | 1:14.97 | 2:29.24 |
| 7 | Sara Bachmann | GER | 14 | 9.52 | 9.47 | 1:14.86 | 1:14.49 | 2:29.35 |
| 8 | Nastasiya Slyusar | UKR | 10 | 9.51 | 9.46 | 1:15.45 | 1:14.96 | 2:30.41 |
| 9 | Alexandra Pfattner | ITA | 17 | 9.40 | 9.34 | 1:15.32 | 1:15.38 | 2:30.70 |
| 10 | Daria Maleeva | RUS | 12 | 9.69 | 9.65 | 1:15.88 | 1:16.02 | 2:31.90 |
| 11 | Michaela Niemetz | GER | 11 | 9.70 | 9.74 | 1:16.42 | 1:16.49 | 2:32.91 |
| 12 | Julia Plowy | POL | 9 | 9.53 | 9.61 | 1:17.24 | 1:18.94 | 2:36.18 |
| 13 | Aleksandra Suvorova | RUS | 6 | 9.82 | 9.95 | 1:18.69 | 1:18.63 | 2:37.32 |
| 14 | Daphine Vanhoutte | FRA | 5 | 10.02 | 9.96 | 1:24.65 | 1:23.08 | 2:47.73 |
| 15 | Patricija Urbanc | CRO | 8 | 9.96 | 9.98 | 1:24.47 | 1:26.76 | 2:51.23 |
| 16 | Tamara Fisore | ARG | 4 | 10.15 | 9.94 | 1:27.88 | 1:27.11 | 2:54.99 |