(September 7, 2020) – For our 18th installment of Getting to Know…we chat with FIL Natural Track World Cup slider Greta Pinggera! Greta has completed nine seasons on the FIL Natural Track World Cup tour, finishing in the top three in the overall standings seven times. In the 2016/2017 season she came from behind to win the World Cup title, and in that season she also won her first World Championship. In her nine season on tour Greta has won seven gold medals, 17 silvers and 11 bronzes, making her one of the top athletes in her sport.
If there's a slider you'd like to get to know, drop a note in the contact form above or on Twitter: @thekenchilds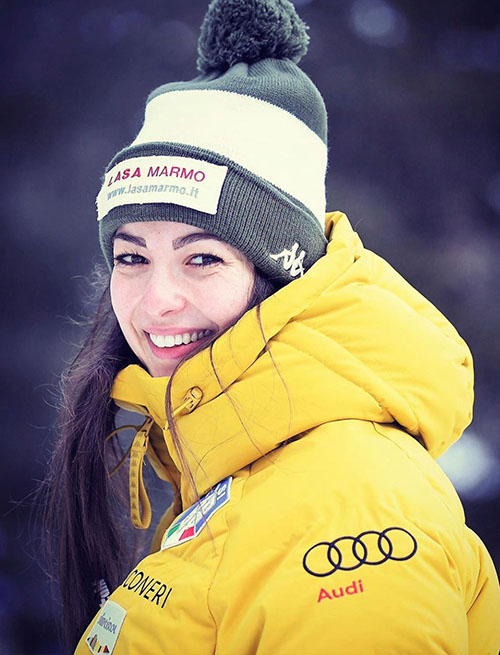 Slider: Greta Pinggera
Team: Italy Luge
Home track: Laas
Hometown: Laas, ITA
Sponsors: Lasa Marmo, Südtiroler Sporthilfe, Stahlbau Pedross
Cafe: Cafe Konditorei Greta
As we start all of these: What is your favorite track on tour?
I think my favorite track is in Romania, Vatra Dornei! I've won there and have had a lot of great successes there, like winning World Championships and Junior World Championships. I won the last World Cup race there as well. I don't know why, but I think it's the track I'm one of the best at, so probably that's my favorite one.
Is there something about the track that works for you?
I don't know why, but I think I believe in myself a lot on that track, and I've won there a lot and I just think that's the difference. I don't know why I'm better there than a lot of other tracks, I think it's just in my mind!
Unrelated to the track itself, where is your favorite town on tour to visit?
Probably Moscow, because Moscow never sleeps! If we don't have to race on the next day we can go out at night some and that's a really exciting out there. And there's good places to party after the races, that's always great fun!
I guess you don't have many big cities on tour other than Moscow?
Not really! Our tracks sometimes are up in the mountains and sometimes we're on a mountain and no one's there, so it gets a little bit boring, but that's our sport!
How did you get into natural track over artificial track luge?
I changed from artificial track when I was 16 and everyone in my age went from natural track to artificial track because it was a change in style. I did that, but I didn't like the preparation, it was just "gym, gym, gym", and my body changed. You need to have a lot of weight for artificial track and I always said "No, I have a life next to the sport, not just the sport!" And I also don't want to have 80kg on my body, either. So I went back because of that. And I think natural track is more active. You need to do more on the slope and be more active on the track than in artificial track. And the start is so important in artificial track, as well. The preparation of the steels are important in our sport as well but not as important: On artificial track if you don't have the best sled and best equipment you can't win. In our sport it depends on how you work on the sled, and that's what I like. When I turned 18 I went to artificial track again, but I was probably too old, and now I'm happy back on natural track. And now I'm a World Champion, which isn't as big in our sport, but I'm really happy where I am!
Has luge always been something you wanted to do?
I'm from a ski family, my dad is a ski instructor and I did ski racing until I was nine or ten years old. And then my school did some trips to the luge track and did some training there. I'd go, and my brother also went from skiing to luge but then went back to skiing. I stayed on luge, but I was really starting luge. Most other luge athletes here are three or four years old when they start, but I was ten when I started.
When you're not training or racing, what do you enjoy doing with your free time?
Unfortunately we're not 100% professional, so six months out of the year we're professional lugers, and the other six months we need to work. I'm a pastry chef for work, and we have a pastry shop at home and I work there as a chef in the kitchen. I do that in the morning, then in the afternoon I do my training and that's how I spend my summer.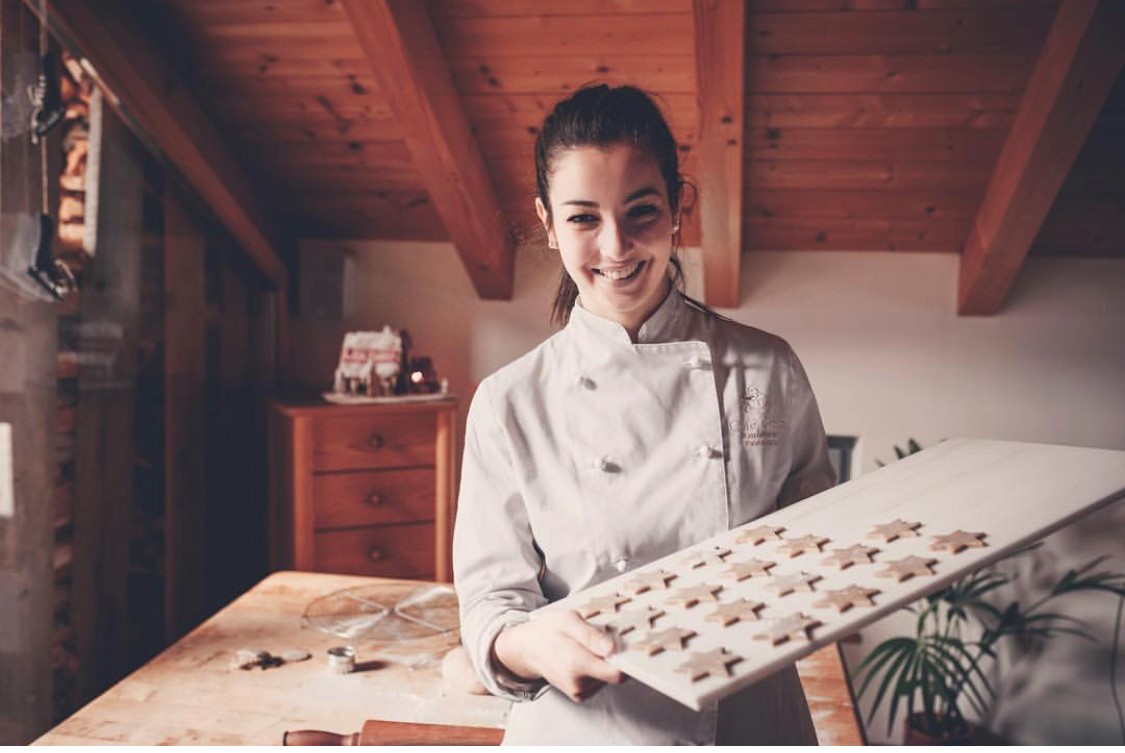 How long have you been a pastry chef for?
I did high school for winter sports, and then after that I did school to become a pastry chef for three years, and now I've been a chef for about three years now.
The Olympics are going to Italy in 2026, and FIL is trying to get natural track entered. What would it mean to have natural track luge in those Olympics?
It would be really special. I'm going to be an old woman by 2026, I'll be 31 in six years and I don't know if it would happen. Maybe I'd keep racing because that's something every athlete wants in their career and it's going to be in our hometown so it would be the greatest thing ever! I think if it were to happen I need to go on racing for six more years!
Your teammate, Evelin Lanthaler, has been your main competitor over the last few years. Are you two friendly as teammates or is there a bit of a rivalry?
She's my roommate so we have to be friends! No, we don't need to, but we really are friends. Of course, on the track everyone does their own stuff so when we're racing we're competitors but off the track we are good friends. We chat in the summer some, but we don't see each other in the summer because everyone does their own thing for training and work. She works at a hotel and works on the weekends so she can't come to the team trainings. So in the summer we don't get to see each other very much. The newspaper here always writes that we're the best friends, that's not quite it, but sometimes it definitely seems like it.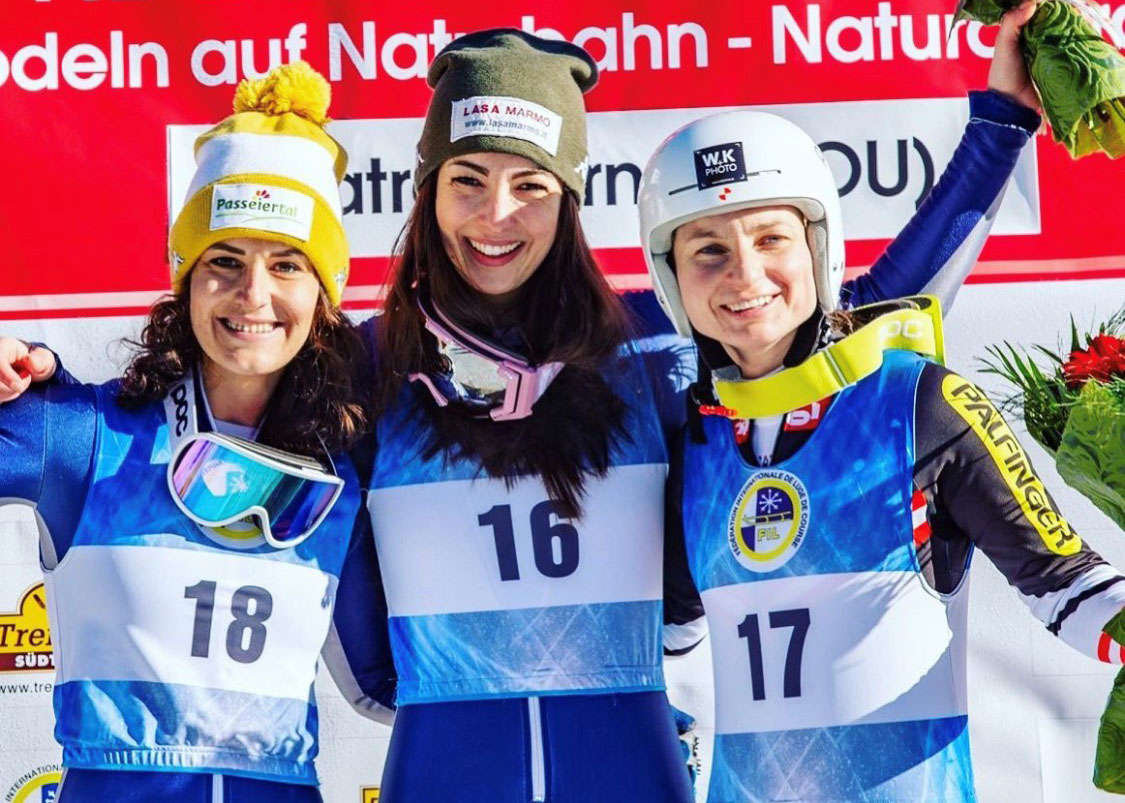 Evelin has won so much as of late, has it been tough finishing behind her so much? Or is there a level of happiness since it's Italy on top of the podium?
I'm not happy about it! A few years ago we were on the same level, so now it's not that I'm overly happy that she's always better! She has the self-confidence right now and I think that's the important thing right now. She's also got a little more experience than I do since she's a few years older than me. I hope that it's going to change next season though!
What has been your best sliding sport memory?
I think it was the overall World Cup championship, in the same year as the World Championship. It was kind of spontaneous, I didn't think I was going to win the overall so I think that was the most beautiful memory for my career.
That season the points were close all season, was it more stressful knowing you had to compete at that level every race?
It wasn't very stressful. When you win, you go into the next race thinking "I can win, I can do this!" and your self-confidence is high. I knew I could win so it was more fun, and now if I don't feel that confidence at this time it's a little harder to have as much fun! I know I can win, but it just hasn't been very easy. It was the same the following season, but then in the last race I crashed and that was probably the hardest memory for me.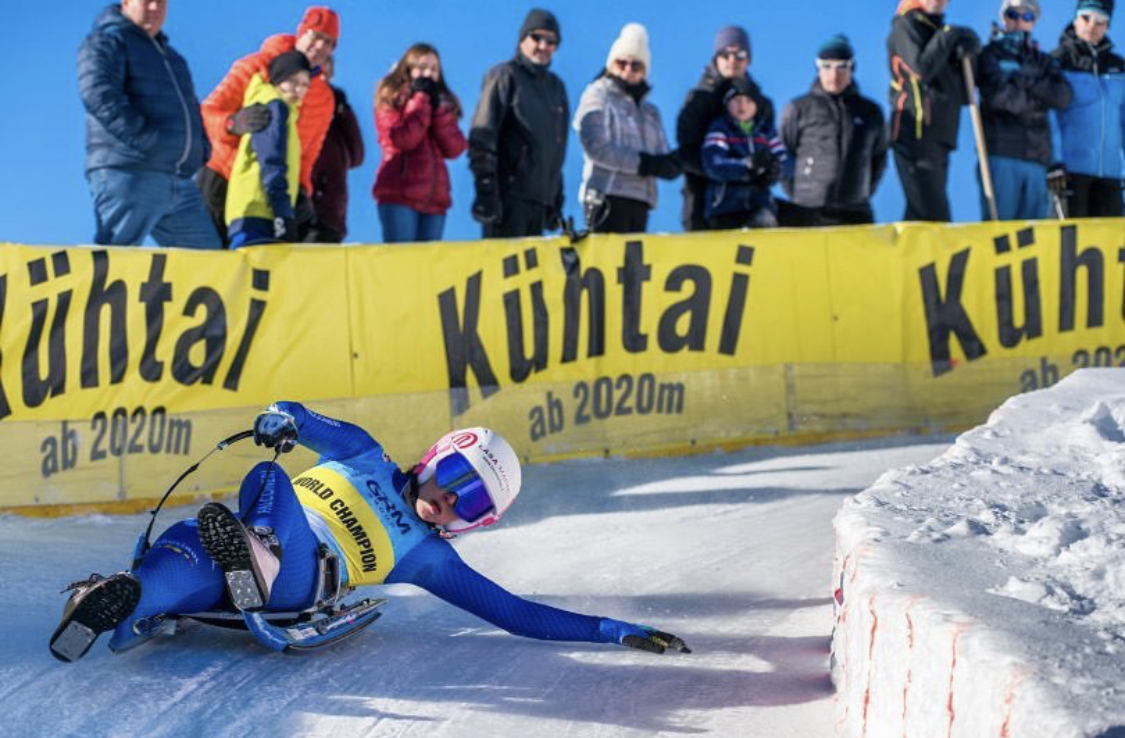 What happened in that crash?
It was the final race of the World Cup season and I sat on the start and I was 100% sure that I was going to win the race and win the overall title. And I don't know what happened, I wasn't too nervous or anything. It was just bad luck. It was a one in a thousand times thing and it just happened to be this one time. It was really disappointing. I thought it was a bad dream, I couldn't believe it's real.
What is something about luge that you don't think the average fan knows?
If I tell people I'm a luger, everyone thinks about artificial track luge. I have to explain that it's like skiing to snowboarding. We have a different track we have a different sled, we have different technique, and everything's just different. I usually show them a video to show them what I do.
Guest question from Nick Cunningham (USA Bobsled): When you're steering your luge sled, how do you do it exactly? Is it more with your feet or more with that rope?
We use the whole body, really. The feet are as important as the hands. We use a lot of core strength for laying back in the corners. The core and upper body are the most important part of taking the corners. We pull on the rope, and push with our leg, so it's really a full body move. We push with the outside leg and take away the pressure from the inside leg, and we pull with the inside hand! He should come to camp to try out luge with us sometime!
Bonus: Highlights of Greta (and Italian teammate Alex Gruber) winning gold in Deutschnofen, Italy, during the 2017/2018 season.