From Berchtesgaden, GER
(Oct. 19, 2020) The FIL announced on Thursday that they would be awarding a "small" crystal globe to the athlete who scores the most points in the "traditional" World Cup races, not counting the Sprint World Cup events.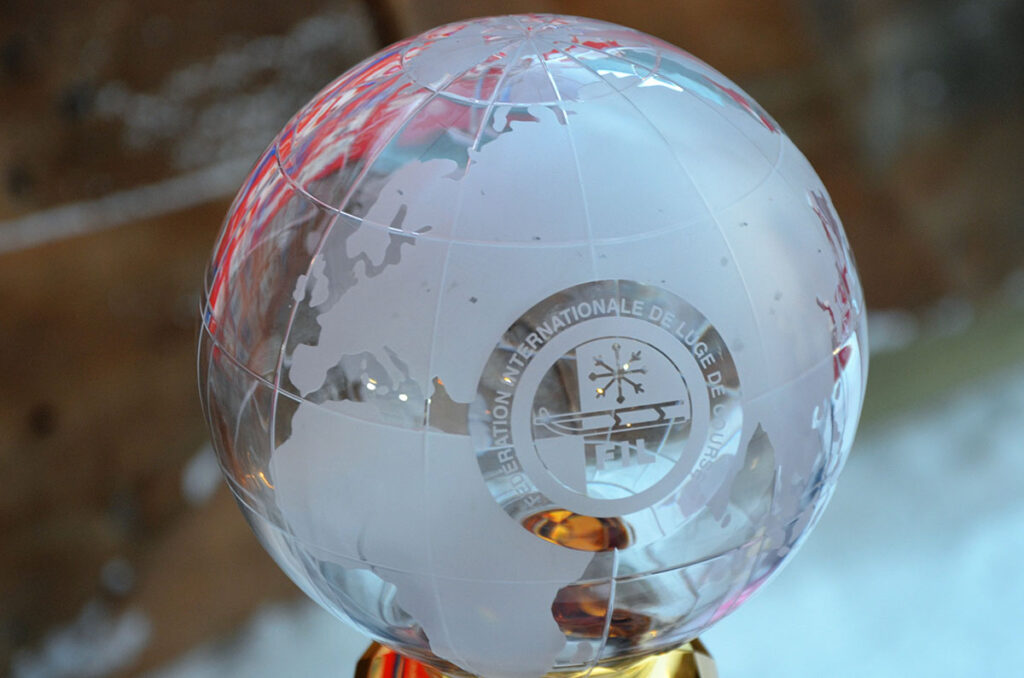 Beginning in the 2015/2016 World Cup season, the luge federation has contested a handful of Sprint World Cup races, of which the points from those race count toward the overall World Cup season. These races are qualified for by finishing in the top 15 of the traditional World Cup event, meaning that if a championship contender had a bad run during a World Cup event, they would score a 0 for the Sprint race while their competitors could amass up to 100 more points.
With the new small crystal globe, the athlete with the best score across the nine "traditional" World Cup races will win a title, while the athlete with the most points overall would still be considered the World Cup champion.
The World Cup crystal globe measures 45 centimeters (about 17.5 inches), while the smaller globe will measure 36 centimeters (roughly 14 inches).
The FIL World Cup kicks their season off in Igls, AUT on November 28 and 29. For a full season schedule, visit the Sliding On Ice full season schedule HERE.