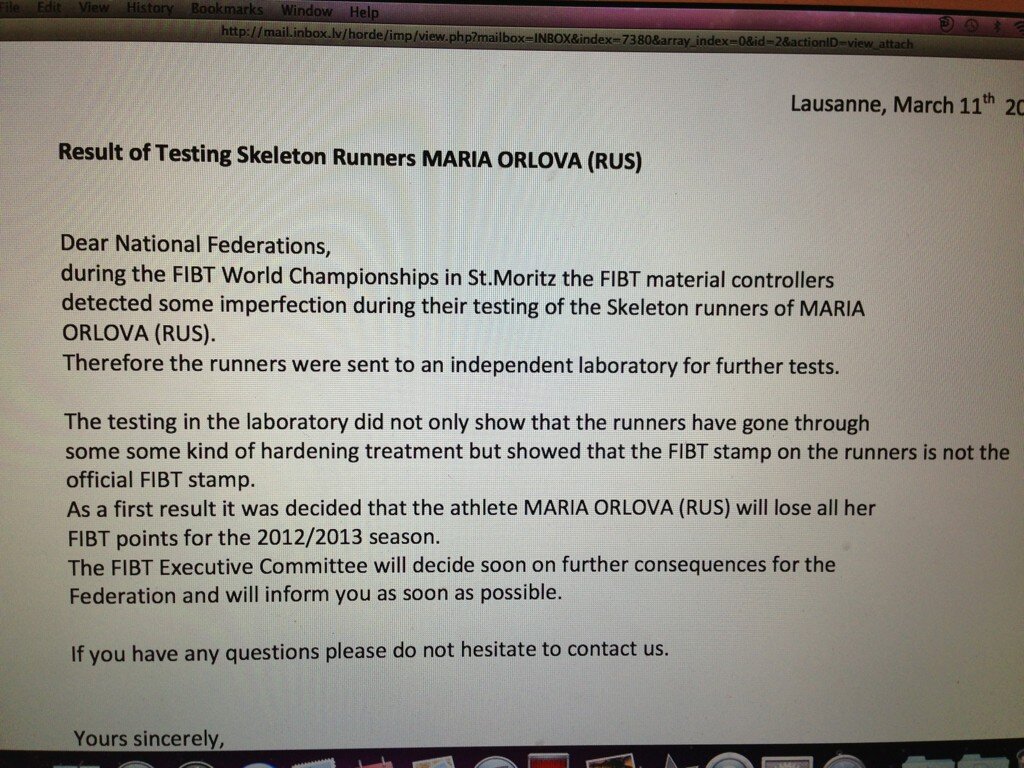 Earlier this season, Maria Orlova's runners were found to have imperfections and were sent to a lab for testing.  The results are not good for Orlova or the Russian federation.
An email went out to various FIBT member organizations this morning stating that Orlova has been found to not only have hardening treatment on her runners, but the FIBT stamp had been forged.
The end result of this for Russia has yet to be determined.  Maria Orlova will lose all of her 2012/2013 FIBT points, but the FIBT Executive Committee may impose further sanctions on the Russian federation.
There's a touch of irony to this, of course.  During World Championships, the Russian bobsled coaches accused Germany of…wait for it…using a hardening agent on their runners to gain an advantage.
A copy of the email is below.