From Sigulda, LAT
The first shoe has dropped in the aftermath of the McLaren Report's second edition.

In a statement (posted in full at the bottom of this story) on the Latvian Skeleton Federation's webpage, the team says that they will be doing a blanket boycott of the 2017 World Championships to be held in Sochi.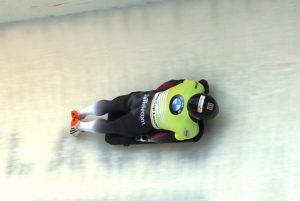 After the first McLaren Report had been released, the IOC recommended that all sport sanctioning bodies pull their world cups and world championships out of Russia. Despite this, the IBSF stated that they had done their research on the matter and still felt comfortable holding the 2017 IBSF World Championships in Sochi.
In the time between then and the beginning of the season, many prominent sliding sport athletes had made comments about potentially skipping the World Championships. Among them were Latvian multi-time World Cup and World Champion Martins Dukurs, Olympic champion Lizzy Yarnold, American Olympian Kyle Tress, among others.
After the second edition of the McLaren Report came out, the IBSF stated, in part: "Once all information has been collected and evaluated the IBSF will report on actions related to the McLaren Report." Since then, no indication has been made that anything will be done despite what appears to be very major evidence of systematic doping in Sochi from the Russian Ministry of Sport (of which the Russian bobsled and skeleton teams fall under).
Afterward, organizations and athletes made statements regarding the nature of the McLaren Report, but none had gone as far as to as much as threaten a boycott, let alone say they will be doing so. (Note: For a list of official statements regarding the McLaren Report, click here)
So as the sliding community waits to see what the final decision is from the IBSF, Martins Dukurs and the entire Latvian skeleton team will not be making an appearance.
The Latvian Skeleton statement in full: 
"Enough time has passed since first public WADA and IOC announcements regarding dirty athletes in our sport.
As members of skeleton sport community we feel that more can still be done to make it right.
Now, according to latest reports, we say- enough is enough.
And while our international federation is still going to: "read and digest the report", we will do what WE can- we will be glad to race in World Championships at any track of the world, but
WE ARE NOT PARTICIPATING in World Championships in Sochi, Russia- a place where Olympic spirit was stolen in 2014."