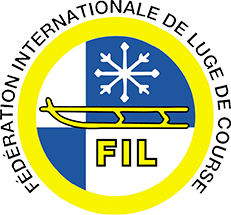 From PyeongChang, KOR
Consistency was key to win a medal in the men's luge race, and nobody was more consistent than Italian Dominik Fischnaller.
Fischnaller was the fastest in both heats, not succumbing to much of the trouble that other athletes found toward the bottom of the track, and was rewarded with a new track record.
The only other athlete to challenge Fischnaller over the two runs was German Andi Langenhan. Langenhan came into the second heat in third place, but moved up after teammate Johannes Ludwig had major problems on his second run, finishing with a 20th quickest run of the heat. Ludwig would finish sixth.
Samuel Edney finished a season-best third, after a runs that were the sixth and seventh fastest of each heat, helping Canada score their first medal on the PyeongChang ice.
Everyone behind Edney seemingly had trouble on either their first or second run. Kristers Aparjods of Latvia managed to hang onto fourth place after a 12th quickest second run, while teammate Inars Kivlenieks moved up from tenth to fifth after a third fastest second run.
Roman Repilov leaves PyeongChang as the World Cup point leader despite a 28th place finish. Teammate Semen Pavlichenko had slightly better luck, passing Felix Loch for second place after a 14th place run. Loch sat out the event in PyeongChang with the flu.
Chris Mazdzer led the way for the United States with a 12th place finish, ahead of teammates Taylor Morris, Tucker West, and Jonathan Gustafson, who finished 15th, 22nd and 23rd, respectively. West set the start record, and had the best start in both heats.
Results:
| | | | | | | | | |
| --- | --- | --- | --- | --- | --- | --- | --- | --- |
| Pos | Name | Nation | Bib | Start 1 | Start 2 | Run 1 | Run 2 | Total |
| 1 | Dominik Fischnaller | ITA | 25 | 2.583 | 2.609 | 48.607 | 48.622 | 1:37.299 |
| 2 | Andi Langenhan | GER | 15 | 2.586 | 2.597 | 48.683 | 48.695 | 1:37.378 |
| 3 | Samuel Edney | CAN | 17 | 2.594 | 2.613 | 48.811 | 48.883 | 1:37.694 |
| 4 | Kristers Aparjods | LAT | 3 | 2.629 | 2.645 | 48.723 | 49.006 | 1:37.729 |
| 5 | Inars Kivlenieks | LAT | 32 | 2.591 | 2.589 | 49.008 | 48.733 | 1:37.741 |
| 6 | Johannes Ludwig | GER | 23 | 2.574 | 2.581 | 48.613 | 49.224 | 1:37.873 |
| 7 | Emanuel Rider | ITA | 16 | 2.582 | 2.585 | 48.885 | 48.970 | 1:37.885 |
| 8 | Arturs Darznieks | LAT | 19 | 2.594 | 2.585 | 48.791 | 49.223 | 1:38.014 |
| 9 | Alexander Gorbatsevich | RUS | 21 | 2.635 | 2.597 | 49.307 | 48.751 | 1:38.058 |
| 10 | Wolfgang Kindl | AUT | 30 | 2.630 | 2.599 | 48.993 | 49.076 | 1:38.069 |
| 11 | Maciej Kurowski | POL | 2 | 2.625 | 2.620 | 49.047 | 49.040 | 1:38.087 |
| 12 | Chris Mazdzer | USA | 14 | 2.600 | 2.598 | 49.284 | 48.895 | 1:38.179 |
| 13 | Sebastian Bley | GER | 7 | 2.613 | 2.579 | 49.230 | 48.985 | 1:38.215 |
| 14 | Semen Pavlichenko | RUS | 29 | 2.568 | 2.578 | 49.477 | 48.769 | 1:38.246 |
| 15 | Taylor Morris | USA | 11 | 2.638 | 2.666 | 49.007 | 49.332 | 1:38.339 |
| 16 | Reinhard Egger | AUT | 24 | 2.587 | 2.612 | 49.183 | 49.195 | 1:38.378 |
| 17 | Stepan Fedorov | RUS | 31 | 2.571 | 2.589 | 49.413 | 49.090 | 1:38.503 |
| 18 | Riks Rozitis | LAT | 26 | 2:670 | 2.660 | 49.748 | 49.959 | 1:38.707 |
| 19 | Ondrej Hyman | CZE | 10 | 2.617 | 2.643 | 49.343 | 49.393 | 1:38.736 |
| 20 | Armin Frauscher | AUT | 20 | 2.573 | 2.568 | 49.176 | 49.564 | 1:38.740 |
| 21 | Reid watts | CAN | 9 | 2.637 | 2.568 | 49.176 | 49.564 | 1:38.862 |
| 22 | Tucker West | USA | 22 | 2.550 | 2.553 | 49.338 | 49.561 | 1:38.899 |
| 23 | Jonathan Gustafson | USA | 6 | 2.576 | 2.572 | 49.660 | 49.448 | 1:39.108 |
| 24 | Valentin Cretu | ROU | 1 | 2.612 | 2.622 | 49.951 | 49.167 | 1:39.118 |
| 25 | Mitchel Malyk | CAN | 5 | 2.632 | 2.632 | 49.374 | 49.763 | 1:39.127 |
| 26 | Kevin Fischnaller | ITA | 12 | 2.651 | 2.621 | 49.551 | 49.719 | 1:39.270 |
| 27 | Kristaps Maurins | LAT | 27 | 2.604 | 2.623 | 49.551 | 49.800 | 1:39.351 |
| 28 | Roman Repilov | RUS | 28 | 2.563 | 2.562 | 50.006 | 49.482 | 1:39.488 |
| 29 | Julian von Schleinitz | GER | 9 | 2.603 | 2.622 | 50.782 | 48.822 | 1:39.604 |
| 30 | Theo Gruber | ITA | 13 | 2.630 | 2.644 | 50.095 | 49.712 | 1:39.807 |
| 31 | Maksim Aravin | RUS | 18 | 2.649 | 2.649 | 50.584 | 49.602 | 1:40.186 |
| DNS | Felix Loch | GER | | | | DNS | | |