From Altenberg, GER
(Jan. 13, 2018) Kilian von Schleinitz won the Intercontinental Cup season finale, leading the way as part of the second German podium sweep in as many days.
von Schleinitz carried a .24 advantage over Russian Pavel Kulikov into the second run, while Felix Keisinger and Michael Zacharu were both over .3 behind in third and fourth. In the second heat,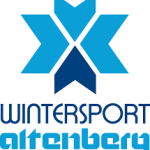 Zachrau put down the fastest time of the race, while Keisinger was just behind. Kulikov struggled to match their pace, falling to third with only von Schleinitz to go.
von Schleinitz was only the third fastest on his second run, but his time was close enough to Zachrau's to maintain the lead, and score the win. Zachrau finished second, while Keisinger finished third.
Kulikov, Ivo Steinbergs of Latvia, and Barrett Martineau of Canada rounded out the top six.
The win was von Schleinitz's third on the season, and first since the season opening races in Whistler.
With his third place finish, Keisinger won the Intercontinental Cup title. von Schleinitz finished second and Zachrau third overall.
Nathan Crumpton was the top-scoring American in 12th place, while teammates Kyle Brown and Mike Rogals finished 17th and 18th, respectively.
British sliders Jack Thomas and Craig Thompson finished 8th and 15th, while Evan Neufeldt finished 11th to round out the Canadian effort.
Results:
| | | | | | | | |
| --- | --- | --- | --- | --- | --- | --- | --- |
| Pos | Name | Nation | Start 1 | Start 2 | Run 1 | Run 2 | Total |
| 1 | Kilian von Schleinitz | GER | 5.23 | 5.20 | 57.30 | 57.34 | 1:54.64 |
| 2 | Michael Zachrau | GER | 5.26 | 5.23 | 57.64 | 57.21 | 1:54.85 |
| 3 | Felix Keisinger | GER | 5.10 | 5.07 | 57.61 | 57.30 | 1:54.91 |
| 4 | Pavel Kulikov | RUS | 5.16 | 5.11 | 57.54 | 57.39 | 1:54.93 |
| 5 | Ivo Steinbergs | LAT | 5.36 | 5.32 | 57.87 | 57.63 | 1:55.50 |
| 6 | Barrett Martineau | CAN | 5.26 | 5.20 | 57.87 | 57.95 | 1:55.82 |
| 7 | Evgeniy Rukosuev | RUS | 5.19 | 5.18 | 57.82 | 58.21 | 1:56.03 |
| 8 | Jack Thomas | GBR | 5.29 | 5.21 | 58.51 | 57.99 | 1:56.50 |
| 9 | Dorin Velicu | ROU | 5.29 | 5.30 | 58.41 | 58.30 | 1:56.71 |
| 10 | Egor Veselov | RUS | 5.43 | 5.32 | 58.47 | 58.33 | 1:56.80 |
| 11 | Evan Neufeldt | CAN | 5.26 | 5.23 | 58.50 | 58.43 | 1:56.93 |
| 12 | Nathan Crumpton | USA | 5.26 | 5.23 | 58.80 | 58.26 | 1:57.06 |
| 13 | Wenqiant Geng | CHN | 5.27 | 5.27 | 58.82 | 58.31 | 1:57.13 |
| 14 | Marco Rohrer | SUI | 5.39 | 5.39 | 58.86 | 58.36 | 1:57.22 |
| 15 | Craig Thompson | GBR | 5.00 | 4.96 | 58.61 | 59.09 | 1:57.70 |
| 16 | Manuel Schwärzer | ITA | 5.54 | 5.52 | 59.01 | 58.97 | 1:57.98 |
| 17 | Kyle Brown | USA | 5.23 | 5.23 | 59.39 | 58.74 | 1:58.13 |
| 18 | Mike Rogals | USA | 5.50 | 5.45 | 59.59 | 58.97 | 1:58.56 |
| 19 | Lucas Defayet | FRA | 5.46 | 5.32 | 59.50 | 59.24 | 1:58.74 |
| 20 | Alexander Hestengen | NOR | 5.67 | 5.61 | 60.32 | 60.55 | 2:00.87 |
| 21 | Chun-Hung Chiang | TPE | 5.56 | | 60.46 | | |
| 22 | Denis Lorenčič | SLO | 5.73 | | 60.82 | | |
| 22 | Bram Zeegers | NED | 5.97 | | 60.82 | | |
| 24 | Nathan Jackson | AUS | 6.03 | | 61.21 | | |