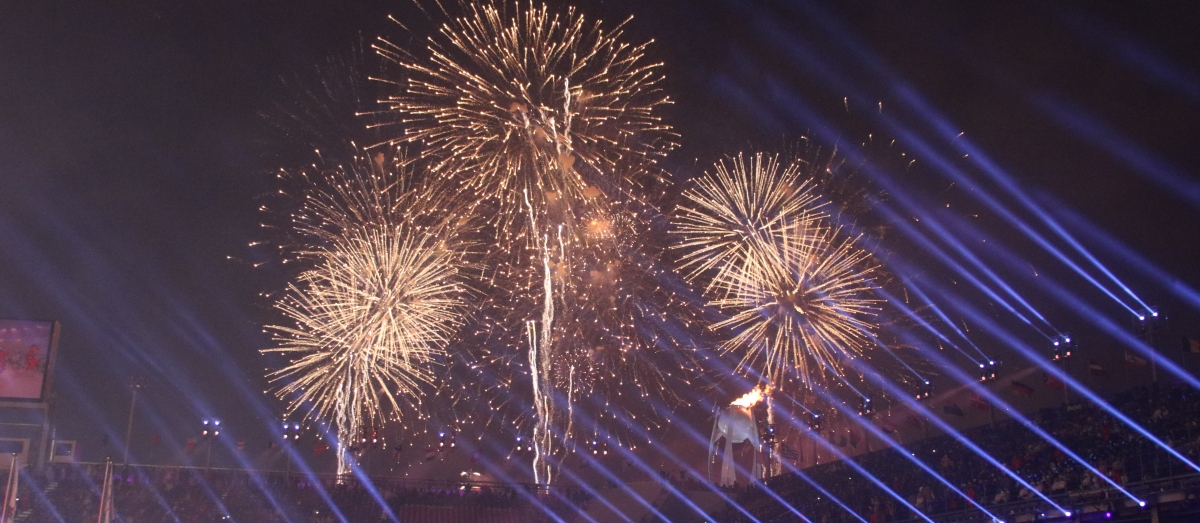 Feb. 10, 2018 – Generally speaking, this whole trip has been relatively surreal. I remember my first time in a NASCAR garage to cover a race for a website I worked for back in the day, and that was a pretty crazy moment. Lots of life-long dreams being realized there, getting to work in a sport that I love and be in the middle of all of the action. I vividly remember standing in the middle of a track where heroes of my childhood raced and having a hard time believing it was real. I'm 100% fortunate for those opportunities, and all of the things afterward that they've brought.
Growing up I loved the Olympics, and during the '88 Games I remember watching them almost start to finish during our winter break in elementary school. I was hooked. It's essentially how I got into sliding sports, and in general has been why I've always loved the Olympics.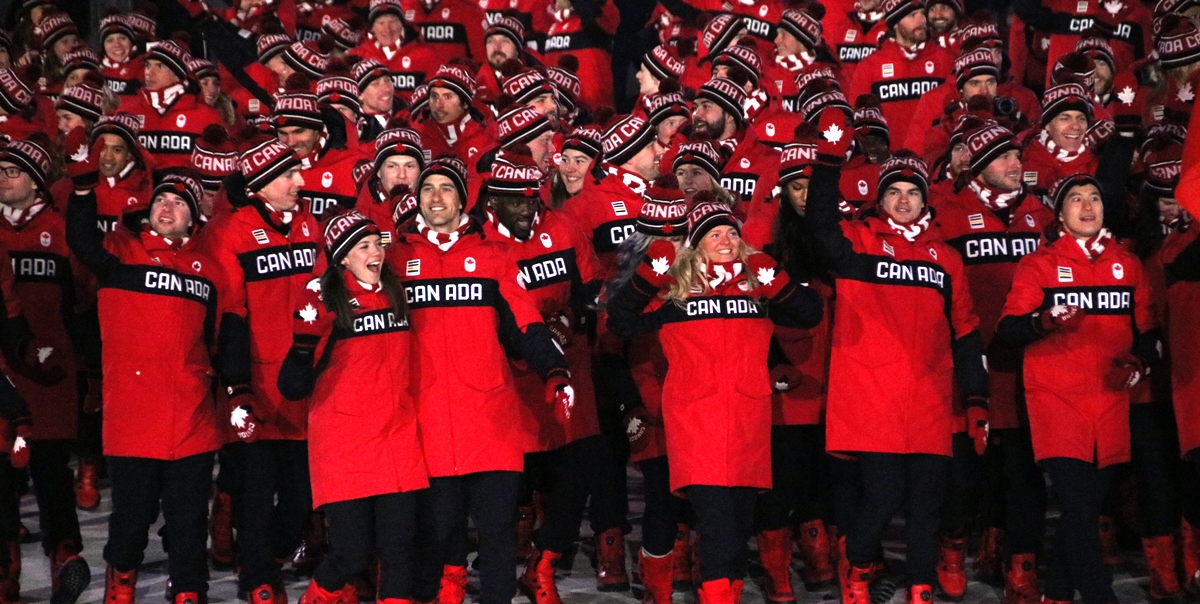 So fast forward to last night's Opening Ceremonies. Again, something that I'd always wanted to see live, and something I wasn't sure a few years back I'd ever get to experience in person. Not only was I able to, but media were seated essentially across the stadium from the athletes in the lower bowl, and that ended up putting me about six rows back from the action. Basically, it was the NASCAR thing again, but you know, more Olympic-y.
The thing I didn't expect was how emotional I'd feel watching people who I've come to know relatively well over the years of running this website reach their life-long dreams. Seeing the faces of athletes who were marching in their first Parade of Nations, and even those who were on their third or fourth, was worth this entire trip alone. Being here in person to see Lizzy Yarnold, Erin Hamlin, and other sliding sport athletes carry their nation's flag into the stadium got me "right in the feels" (as the kids say). Going through photos later kind of did the same. Despite not having a photographer credential for the Olympics, my spot in the Olympic Stadium was plenty good enough to get some pretty good photos.
On top of all that with the athletes, I was fortunate enough to sit with some of the folks from Team USA. Seeing them react to Hamlin and the USA squad come into the stadium was something really special, too. It really was a great feeling.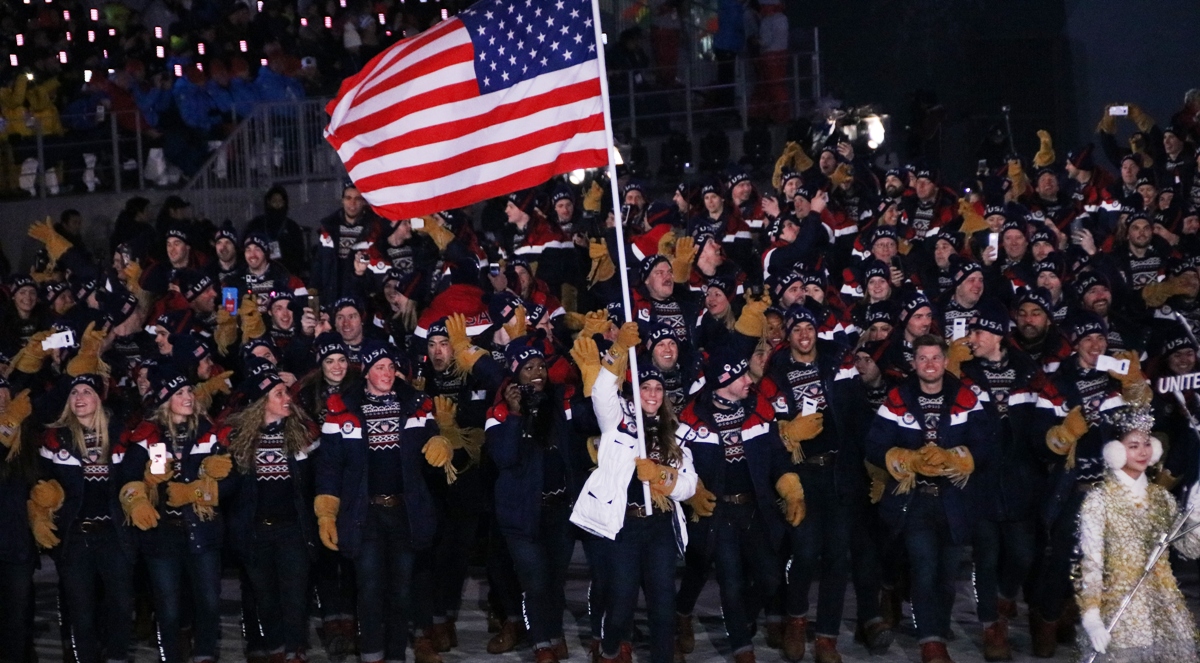 On top of everything else, seeing a united Korea marching under one flag was something special in itself. Earlier in the event (prior to what you'd see on TV), there was a great taekwondo exhibition with a united Korean team. The North Korean cheerleaders (I'm sure you've heard of them) were going nuts for every single thing happening on the stage. It was a little goofy, but at the same time it was great to see something uniting everyone under the Olympic flag. Then, seeing the whole crowd stand up and cheer for that team together was something I legitimately won't ever forget.
The excitement of the show was great. Lots of fireworks, more K-Pop than you can handle, and all of the general theatrics made it a great show. Much like a Cirque du Soleil show there's probably something to be said for sitting further back and being able to see the whole thing as it's designed, but being up close was something that made the seat snob in me rather thrilled.
The Olympics have started, and now it's off to the Olympic Sliding Center for the next two weeks to watch some really great people make history.
To view the full photo album from the Opening Ceremonies, click here: Photo Album