From Pyeongchang, KOR
Feb. 21, 2018 – Wednesday marked the first day for four-man bobsled training. Generally speaking, the four-man sleds are a different animal than the two-man sled, the same challenges that arose in two-man will be there in four-man as well.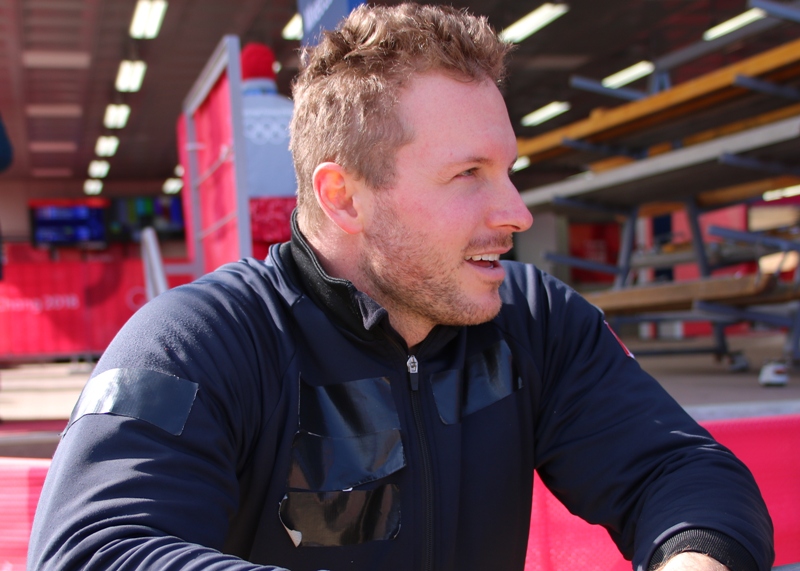 Much like in the two-man bobsled, the four-man competition will come down two things: How the teams start, and how the pilots handle Curves 2 and 9.
For Olympic two-man gold medalist Justin Kripps, the key is speed.
"My four-man actually grips a better than my two-man," Kripps said. "I'm hoping that makes it easier to get through Curves 2 and 9 than in the two-man. We'll be pushing faster and will have more momentum, so the reaction times will have to be quicker as well.
American Codie Bascue was really happy with his training, and agreed with Kripps' sentiment.
"Today went really well, and we had my best two trips I've ever had on this track in four-man. The sleds for me are pretty comparable on this track, but there's those classic two-man to four-man things: Starting steers earlier and reacting earlier to what's happening. As bad as my two-man race was, I think we learned quite a bit in those two days and we're going into four-man with something to work on."
One pilot who won't have first-hand two-man experience to fall back on is British slider Lamin Deen, who did not compete in the the two-man event. For him, teammate Brad Hall's time on the ice was a bit of a help.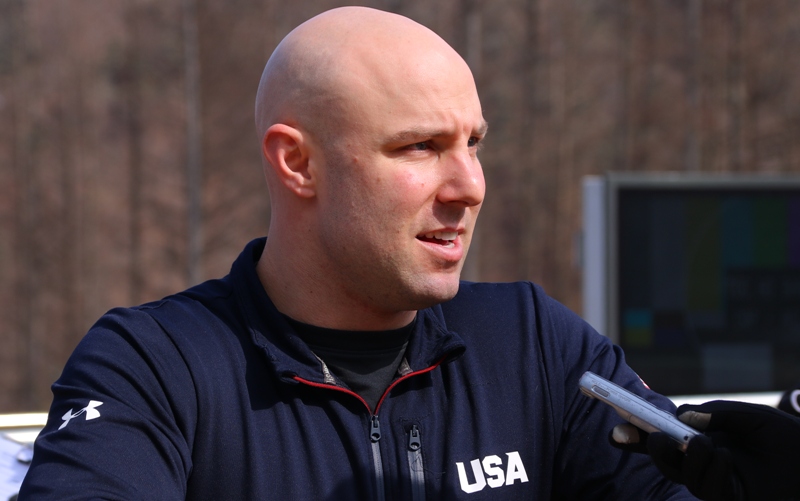 "There's a bit of crossover, especially the exits of Curve 2 and 9. The positions you steer are a bit different, but the plan is exactly the same. I've had a lot of feedback from both Brad and my coaches during the track walk. The ice is in really good order, today it's been great and a pleasure to slide on."
Not everyone feels like there's a transfer from the two-man to four-man sleds. American pilot Nick Cunningham is hoping that his four-man effort can be stronger than two-man earlier in the week.
"The four-man sled is a whole different beast. Everything on the track is completely different. Our steering, the weight, really everything plays a different role. If anything, I can use that [the third two-man run] as motivation. I know it's there, I just have to do it and not think it. That was my nemesis all week long, I can't overthink what's going on because it's really easy to do that."
Four-man bobsled competitive runs kick off on Saturday, February 24 at 9:30 AM KST (Feb. 23, 7:30 PM EST).