From the Home Office in Durham, USA
Mar. 9, 2018 – The Olympics ended almost two weeks ago, and it's taken me almost that long to sit down and put into words how I felt about the whole thing as it relates to me, or this website. I've had a lot of people ask a lot of questions about the trip, and hopefully I'll be able to answer those questions (and more) with this post.
As I said in an earlier post, it was always just a lifelong dream to attend an Olympics. Ever since watching the Games in '88, I've loved the pageantry of the Opening Ceremonies and the way sport brings the world together. I figured at some point I'd end up going to the Games somewhere at some time, but at no point (until about a year and a half ago) did I ever think I'd be in South Korea for my first Olympics.
As a whole, the entire experience was even more incredible than I could have expected. From the start of the Games, all the way through the closing ceremonies, being there to see people achieve goals they've worked so long for was an absolute honor.
My hope is that through here, Twitter, Instagram and whatever, I was able to bring some of the Games back home to people who couldn't make it. Social media, for all of its faults, does allow for so many  people to get their story out there in a variety of ways. I hope I was able to do my part in some way or another.
With that said, the IBSF and FIL World Cups are wrapped up, and the IBSF Para-Bobsled World Cup wraps up soon. Over the next few months we'll have some stories out there from current and former athletes. If there's anyone in particular you'd be interested in hearing about, shoot me a message using this form here and let me know!
And as the season wraps up, as I do every season, I'd like to thank everyone who had a part in a successful season here at SlidingOnIce.com. While the site is run by one person, so many people make everything that happens here possible. So thank you to everyone at IBSF and FIL PR, Jon Lundin at ORDA, Amanda Bird & Kristen Gowdy with USA Bobsled & Skeleton, Tim Reynolds with the Associated Press, and seemingly dozens of people who helped out in some way, shape, or form with the three weeks spent at the Olympics. And of course, without the athletes there's no point to any of this, so thank you to all who've strove to be their best throughout a long, tough season.
Here's to another great season in 2018/2019!
– Ken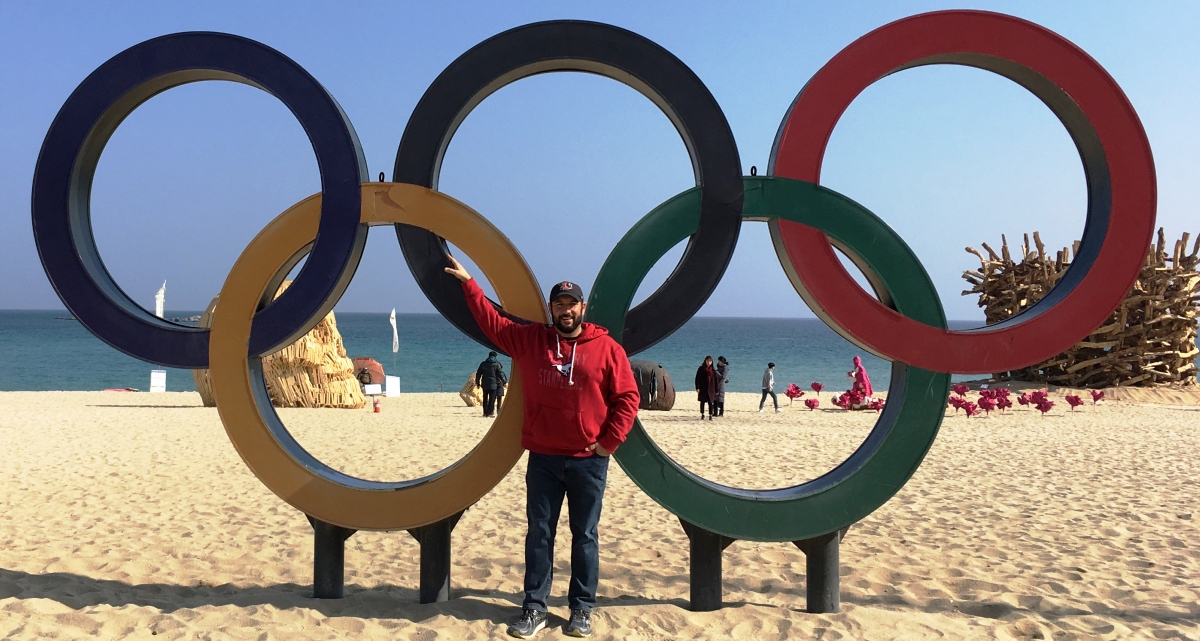 Here are the albums from various events I attended throughout the 2018 Olympic Games:
Opening Ceremonies | Halfpipe Freestyle Skiing | Biathlon Men's 4 x 7.5km Relay
Luge Podiums | Skeleton Start & Podiums | Bobsled Podiums
Short Track Speed Skating | Speed Skating Mass Start
Fire Art Festa | Buddhist Temple & Korean Cuisine