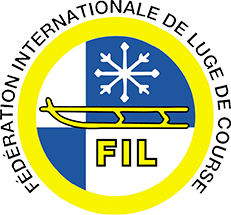 From Berchtesgaden, GER
Jan. 12, 2020 – The International Luge Federation has released their tentative schedule for the coming 2020/2021 season.
The FIL World Cup will kick off once again in Igls at the end of November, before making its way to the German tracks in Altenberg, Oberhof, and Winterberg prior to the Christmas break.
Post-Christmas, the tour will visit Sigulda and Königssee before heading west across the Atlantic Ocean to Lake Placid. After a World Cup stop in the 1980 Olympic host city, FIL will head to Whistler for their World Championships.
After the 49th FIL World Championships in Whistler, the tour will head to Asia for the test event on the 2022 Olympic track in Yanqing, China.
The tour will finish it's ten event schedule on the 2018 Olympic track (and 2024 Youth Olympic track) in Pyeongchang at the Alpensia Sliding Center.
Tentative FIL World Cup Schedule
Nov. 28 & 29: Igls, AUT
Dec. 5 & 6: Altenberg, GER
Dec. 12 & 13: Oberhof, GER
Dec. 19 & 20: Winterberg, GER
Jan. 9 & 10: Sigulda, LAT
Jan. 16 & 17: Königssee, GER
Jan. 23 & 24: Lake Placid, USA
Feb. 5 – 7: Whistler, CAN**
Feb. 20 & 21: Yanqing, CHN
Feb. 27 & 28: Pyeongchang, KOR
**denotes World Championships