(July 20, 2020) – For the 11th installment of "Getting to Know…" we catch up with Sweden's very own Leslie Stratton! Leslie is a two-sport athlete, splitting time between the Swedish national softball team and skeleton. She finished second overall in the 2018/2019 IBSF North American Cup tour in a season where she won the first ever international skeleton gold medal for Sweden.
If there's a slider you'd like to get to know, please drop me a note with who on Twitter: @TheKenChilds
Slider: Leslie Stratton
Team: Sweden Skeleton
Home track: Park City
Hometown: Falun, Sweden
Sponsors: Visit http://www.leslieslides.com for sponsorship opportunities.
As always we'll start here: What is your favorite track and why?
ISo if I had to go with my ultimate favorite track just because I learned there, I have to say Park City. I did my driving school there when I did bobsled. I overlapped with one of the driving schools while I was there and they told me "Just go try it!" so I'd do bobsled in the morning and skeleton in the afternoon. I slept GREAT then! But I met Lincoln Dewitt out there, my first coach, and he's been really really helpful to me throughout my career. I also won my first race there! And that was the first ever IBSF win for Sweden, so that was incredible! So there's a lot of good memories there.
If I had to pick "not Park City" because we all have to not pick our home tracks, I'd probably say Königssee or Lillehamer. Probably Lillehammer because it was the first track I ever slid in Europe, and it's just so close to Sweden that it's kind of like home. Norway and Sweden have so many similarities. But then Königssee, just look at it! I love it!
Not counting the sliding track, what is your favorite town to visit on the schedule?
I would probably say I was really pleasantly surprised with Innsbruck last year! I'd never been to Igls before last season for more than 24 hours and I had a blast! We got to go up the Nordkettenbahnen (the cable cars). I grew up ski racing, and that's a huge ski racing mecca so for me it was kind of a "coming back to my youth" situation. The views are incredible, the mountains are incredible. I'm a huge mountain person, so it was great.
I also have to say that last year was my first time in Latvia as well, and I was pleasantly surprised! It was so much fun, everyone was so nice! Mr. Biskvits is absolutely incredible! Sigulda is just really great and so easy to get to. You fly to Riga and it's just one road that takes you right there like an hour away. And the roads are a lot like Sweden, too, so it kind of reminds me of home which is great.
You've done skiing and softball, how did you get into sliding sports?
I graduated college in 2014, and in 2013 we got a new softball coach and she'd tried out for the Puerto Rican national team and she knew I had Swedish citizenship. She asked if I'd ever considered trying out for them and I was like "No…what?". She ended up emailing the coach and taking video of me at practice and I didn't even know and she sent it off to the coach of the Swedish team. She comes to me one day and goes "Oh, they're interested and we have to take video…but joke's on you I already sent them video and you have a tryout!" I went for a tryout and I've been playing with Sweden ever since.
When I graduated in 2014 I started training, I was playing softball, but at the same time I needed something else too because softball is only in the summer. I was up in northern New York and my university and I just wanted to get some coaching experience for softball. I went to Lake Placid for a day and got a tour of the track, and one of the women who was at the track that day knew Brian Shimer (the bobsled coach) and knew I was an athlete so she gave me his phone number and said to call him. I thought "Wait, you want me to just go ahead and call a five time Olympian? You're crazy!" But I did, and it was great and he was wonderful. It was a Tuesday and he asked me what I was doing on Saturday and I had nothing so he asked if I wanted to try out. So I showed up and they kept inviting me back so I stuck around. I'm pretty small, so when bobsled came around I competed on North American Cup, and some of the bob drivers said "You should think about skeleton." And the mindset between that and ski racing, you have to really analyze corners, and they're really similar concepts. I tried skeleton, immediately fell in love with it and knew I was going to switch.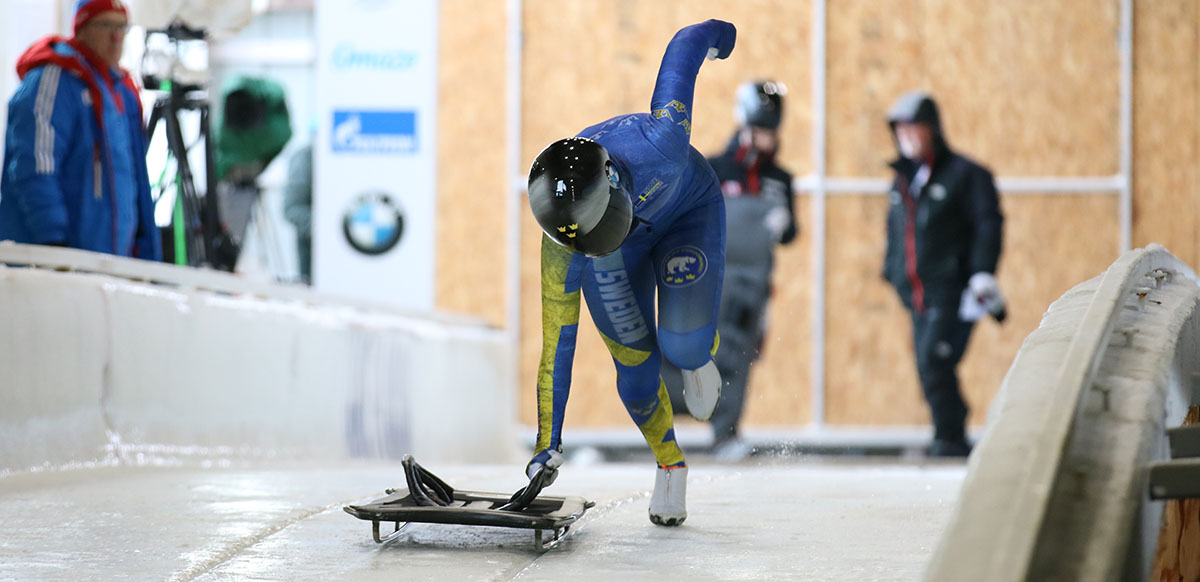 I think skeleton reminds me of skiing a little bit, and skiing was really my first love of sport, and then softball after that. So it kind of reminds me of that, and brings back those fond memories. I love the mental aspect of it as well, and the problem solving and everything, too.
You're currently a two-sport athlete with both skeleton and softball, what has it been like splitting time between the two? Does it affect how you train?
Last summer I did both, and then this summer I'm taking the summer off. They ended up canceling everything anyway.
I feel like we're all taking the summer off if we're being honest.
That's so true! I ended up getting an injury and I've been rehabbing all summer. I'm not even cleared to run yet which is crazy.
Last summer when I did both it was really difficult because skeleton is linear and softball is lateral, so my body was wondering what I was doing to it! Honestly, a lot is similar because it's fast-twitch and reactive. I'm primarily a third baseman and a catcher, so at the end of the day I just "guess and throw", and with hitting it's sort of the same thing. With that I've found that the skillset actually crosses over which I know sounds crazy because the sports are vastly different. A lot softball though is analyzing a pitch, picking it up off the pitcher's hand and you've just a moment to react. The sprinting obviously has transferred over incredibly. My power has gotten so much better because of my skeleton training, too.
Have you talked with Elana Meyers Taylor about softball very much?
YES! Crazy story: My college coach actually played college softball with Elana at George Washington. When I started all this with bobsled, that coach is who I was assistant coaching with so when this started happening she was texting Elana and Elana was helping me and it was super nice. Elana is so wonderful.
You've done some iRacing in your time. Does any of what you do on the virtual track translate to the sliding track?
Absolutely. It's funny, I'd heard about the crossover obviously from Greg [West] because he did it a lot, and for him it was just his hobby and I didn't think it was something I'd really do. But it transferred really well. So I was in Winterberg for European Cup and doing karting and it just kind of clicked: "This is the same thing!" and I went home and started iRacing almost immediately after that.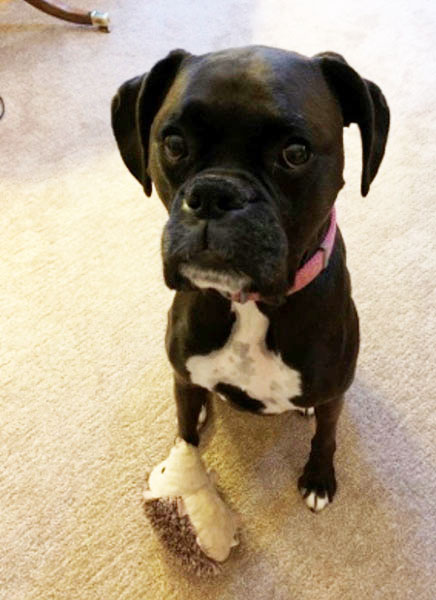 The two things I take away from it are, for one, diagnosing different corners. It's similar concepts trying to find the fastest line through curves. The second thing, you can get that whole rush of competing and everything. In the summer what am I going to do if I don't have softball that recreates skeleton? With this you have responsibility because you're racing against other real people, too, not just a computer. So you know if you mess up you could ruin's someone's day. That sense of personal responsibility adds a little bit of stress there too!
What's your favorite car to race on iRacing if you had to pick one?
I've been doing a lot of Pro Mazda/Indy Pro 2000 stuff recently, just because someone recommended to me and I've been going with it. I'm becoming a really big Formula 1 fan as well. I watched "Drive to Survive" on Netflix, and became so invested in it with people's stories and everything, so now 9:00 AM on Sundays you better believe I'm right there watching. They don't have many Formula 1 cars, but the ones they do have I've dabbled in a little bit as well.
Do you have any interest in driving an actual race car?
It's funny you bring this up! Last weekend was the first time I've left the house in months and we went to a race at Thompson Speedway Motorsports Park. We were outside the whole time, so that was great. It's really cool, I've never been! There's a bridge you can kind of be on and see everything and not have to hike around. They kept asking me if I was going to actually drive, and I was like "I've already got more than one sport!" I love watching it, and maybe when I'm done with skeleton I can think about it.
Tell us about your pets.
I have a part-time dog named Ricki, and she's the best! I got her then started sliding so my mom has her half of the time and then we have her the rest of the time. I've had her for about five years.  She's a really good dog.
If you weren't sliding what would you be doing with your time?
Hmmm, when I graduated college in 2014 I was supposed to go to grad school. My dream has always been to get my PhD, and that's always been my goal. Whenever skeleton ends, hopefully forever from now, I'd really like to go back to school. So if I wasn't doing skeleton I'd still be in school for psychology. Because I'm an athlete I'm always really fascinated by sports psychology and decision making and motivational influences and things like that. I think as athletes coaches tell us what to do but we don't know the "why" behind it and I feel like it helps motivationally if you know the "why". So I'd be a nerd if I wasn't doing skeleton!
What's been your favorite sliding sport memory thus far?
Oh my God there's so many! My first one would be winning my first race and the first win for Sweden. It was so awesome. This is going to sound weird but you know the movie Miracle? The scene where they win and Herb Brooks goes into the hallway and sits and he's just so pumped. I remember seeing that movie and thinking "I want a moment like that", those are the moments I really seek. It's like a time when you're doing it for yourself and you're not doing this for anyone else and to make other people happy. Then he realizes he united a nation. Now I'm not saying that I united Sweden with my win but it felt so good!  I was pacing on the finish deck and I remember I won by .03 [North American Cup – Park City – Nov. 19, 2018] and I remember sitting down and being like "Oh my God I just had one of those moments!" My federation was so happy, and I was so happy, and my parents were so happy, and it's just so cool to make people happy through sliding and that was the one moment I feel like everyone who helps me got joy that day!
Number two would probably be sliding in Lillehammer for the first time. It was such a cool "coming home" experience, and it wasn't like I did well or anything! I pushed well, but it was my first time there and I think I came in ninth or tenth or something like that. IT was just so incredible being in that environment and being so close to Sweden and everything. My family was trying to come but it ended up not working. But just to even have that opportunity for my family to come was so cool and when my races are televised in World Cup my 90 year old grandmother in Sweden can watch from her kitchen table! I get pictures of her watching it it just makes me so happy. And in Lillehammer makes me feel really close to that.
On the other side, what's been the hardest thing you've dealt with in sliding?
I've got two answers for this as well. The first one was probably last season. I learned so much from it and it was incredible and I feel like I accomplished a lot of my goals, but I was injured for just about the entire season. I didn't really tell anyone other than my small circle. I had a couple of injuries of my patella on my right knee. So getting off the block was really hard. I couldn't squat or do anything with knee compression. I didn't really know what was happening, and my pushing really fell off. But really it was the pain every day, I didn't really know what it was going to feel like every morning. There wasn't much I could do about it at the time, because I had to wait until the season was over to really have it fixed. I did, and now it's better than ever, I feel great and training is great too.
The second part is the self-funding aspect of it. My federation is so small, but they're absolutely incredible and do so much for me. I literally can't tell you how much I love them, but of course skeleton is such a small sport and we have small funding. It can be really hard, I work remotely both in-season and off-season, and my company is incredible to let me do that. But managing everything on my own: Training, scheduling, travel, and financing and finding sponsors is a full-time job in itself on top of my other job. So that makes it feel like it's work all the time.
Sweden has a bunch of young athletes, how much time have you spent working with them?
The two heads of the youth program are Rasmus and Linus [Ottosson), they're so wonderful and so good with the younger athletes. They head that, and went to the Youth Olympic Games and both of our girls did so well there. Youth sport and promotion of youth sport is just so big in Sweden, and I think sliding is really getting some traction there. Sweden is such a winter sport country so it does make sense. It's been really cool to be a part of that. Last year skeleton was broadcast on Swedish national television for the first time with World Cup races, too! I spent the week before World Cup I was in Igls for European Cup and I met up with my team there. We spent a week together and it was so much fun. I got to work with the younger girls and it was just so awesome.
It was fun, too, because they have such a different perspective than I do. I've been in this for a while and they're seeing things differently than I do. They helped me a lot, too, so that's been really cool. Having teammates was so amazing, too! They were probably thinking "Shut up! Stop talking about how much you're enjoying this!" It's really an individual sport, I consider Anna [Fernstädt] a teammate, and Jeff [Pain] our coach is wonderful, and I feel like we're such a good unit. But having teammates from your own country, it's just different and to have camaraderie.
Anna is so great as a teammate, we work incredibly close. I tell her everything, she tells me everything, we have the same sled and she helps me a ton too because she sees it as if I'm elevated then she's elevated as well. We can test together and go back and forth, so it's really nice because I want her to do well and she wants me to do well, it's just the best environment.
You've done ski racing, softball, bobsled, skeleton, if you had to pick ONE, which would it be?
Oh my, oh gosh it's for so many different reasons I'm split between skeleton and softball. So I would say skeleton, and that might also because I'm also more involved with it at this point. The one thing that would deter me compared to softball is that softball is a team sport and you really can't replicate that feeling of having a group of people around you and pulling for them. It's just such a different environment and a different game, and it's nice to be in warm weather. But I'd still say skeleton because softball has always come really easy to me, and I did practice my butt off but that skilled aspect of it was always something that clicked at a young age. Plus my dad was my coach for a long time. So I'd say skeleton because I think it's been a bigger challenge for me, and I love the winter and I love winter sport, and love competing for Sweden too. It's a challenge more so than softball has been and there's a feeling with skeleton that I can't replicate with softball where you're just standing at the top of a run and looking down at the track. It's just a different sense of being, I think that it's just you and yourself. That vulnerability is something that you can't replicate in softball, so I think for those reasons I'd go with skeleton, but it's close.
Guest question: Kati Beierl (AUT Bobsled): "You commentated on some of our races this year, so I thought you should really get into bobsled since it's way cooler than skeleton! If you wants to hop into a bobsled with me you're always welcome to!"
I would, I think it's super cool and it's really the first sliding sport I did. I did get to drive a sled a couple of times too, which was a blast, and with monobob coming in I think that's really neat. And some of my best friends in the sport come from bobsled like Brittany Reinbolt and people like that. So would I? Yes! Would I like to slide with Kati? I absolutely would!
With monobob coming up, in theory you've got time to jump into a monobob and try to qualify for World Championships in both. Any interest?
The athlete in me says absolutely! The rational human in me says no, that would never work! Because skeleton is enough for my body, so that's my answer to that!