From Laas, ITA
Feb. 9, 2021 – Patrick Pigneter & Florian Clara edged out Italian teammates Patrick & Matthias Lambacher to win their fourth gold medal of the 2020/2021 season.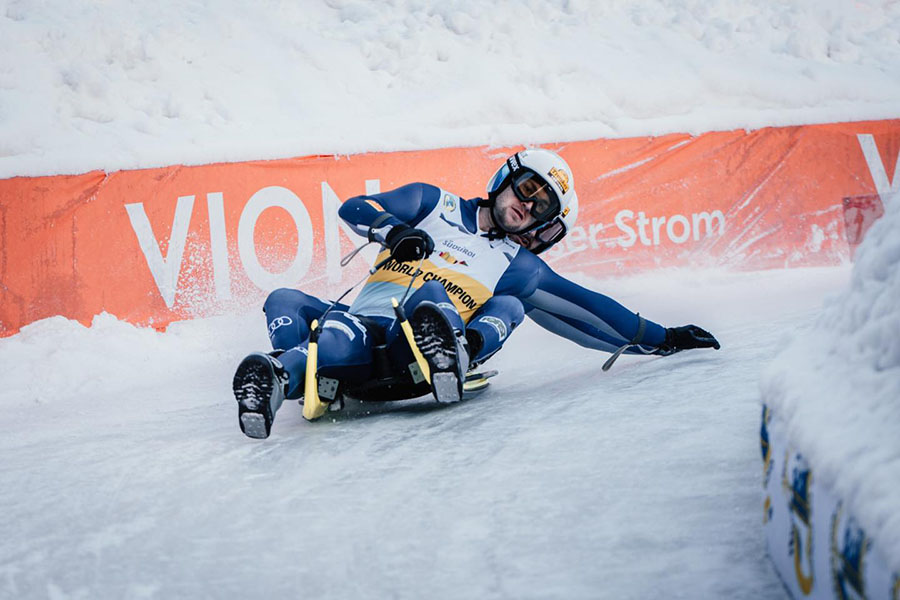 Russia's Aleksandr Egorov & Petr Popov were the first team off the top in Laas in the one heat race and held onto their lead for nine sleds until Lambacher & Lambacher edged them out by .02. The final team down was Pigneter & Clara, who were behind early but slid into the lead halfway down the Italian course and never looked back, with a final margin of victory of .08.
Pavel Porshnev & Ivan Lazarev finished just out of the medals in fourth, .03 ahead of Austria's Fabian & Simon Achenrainerin fifth. Christoph Regensburger & Dominik Holzknecht rounded out the top six.
The victory for Pigneter & Clara was their fourth in five races, and enough to clinch the season title ahead of Lambacher & Lambacher. Austria's Achenrainer & Achenrainer sit third, 20 points ahead of teammates Regensburger & Holzknecht in fifth.
Results:
| | | | | | |
| --- | --- | --- | --- | --- | --- |
| Pos | Names | Nation | Bib | Start | Finish |
| 1 | Pigneter / Clara | ITA | 12 | 17.45 | 1:06.87 |
| 2 | Lambacher / Lambacher | ITA | 11 | 17.35 | 1:06.95 |
| 3 | Egorov / Popov | RUS | 1 | 17.56 | 1:06.97 |
| 4 | Porshnev / Lazarev | RUS | 7 | 17.75 | 1:07.20 |
| 5 | Achenrainer / Achenrainer | AUT | 10 | 17.46 | 1:07.23 |
| 6 | Regensburger / Holznecht | AUT | 9 | 17.50 | 1:07.58 |
| 7 | Kovshik / Tarasov | RUS | 5 | 17.55 | 1:08.37 |
| 8 | Pichler / Maier | AUT | 2 | 17.93 | 1:09.01 |
| 9 | Mekina / Mekina | SLO | 6 | 18.47 | 1:10.36 |
| 10 | Lenko / Lenko | UKR | 8 | 18.29 | 1:10.59 |
| 11 | Majdak / Plowy | POL | 3 | 18.71 | 1:11.78 |