From Durham, NC
(June 22, 2020) – For the seventh installment of "Getting to Know…" we head over to Germany to catch up with Great Britain Luge's Rupert Staudinger! Rupert finished 33rd in the 2018 Olympics, and is coming off his most successful men's singles World Cup campaign to date. Below we talk about the first thirty meters of the Olympic track in Pyeongchang, Sina the dog, and river surfing.
If there's a slider you'd like to get to know, please drop me a note with who on Twitter: @TheKenChilds
Slider: Rupert Staudinger
Team: Luge GB
Home track: Königssee
Hometown: Berchtesgaden, Germany
Sponsors: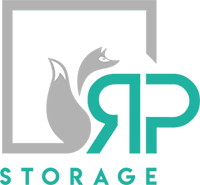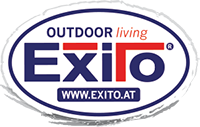 What is your favorite track, and why?
That's a tough one! I think I'll go with my home track here in Königssee, though. It's tough from the top to the bottom. And even after all of my years sliding here it's still a huge challenge to have a solid clean run.
Is there one part of the track that you really enjoy being on?
Yeah, the S Curves, they're big curves and they spit you out on the big curved straight, it's just a cool feeling.
Do you have a favorite town to visit on the schedule?
I've had a lot of fun in both of the Canadian towns. I loved Calgary, but unfortunately that track doesn't currently exist, but I loved being in Whistler last season too! Each town we go to has a nice atmosphere, even Sigulda with all of the coffee shops and cupcakes and everything.
Generally speaking, Great Britain isn't an overly icy place. So what got you into luge?
So I grew up in Germany, so I'm a bit different than my teammates in that. I grew up here, my mom is British and my dad is German. I think my friends started in luge and I kind of joined in and stayed into it, and now here I am.
Was it kind of a "Hey, come out and give it a shot with us!" kind of thing?
When I was little I had a little mini-bobsleigh thing and I built tracks for it and it was always kind of fascinating being that bob going down the track. When I was little it was a lot like sliding a water slide, but huge.
What would you say is your favorite sliding sport memory thus far?
I'd have to say it's having two solid runs this season in the final race in Königssee in front of my family and friends. Having them there puts on a little more pressure and it was just really cool having two solid runs and one of my best World Cup results.
I would also have to say that my runs in Pyeongchang, when I became an Olympian are right there. Those memories will always stay with me, too.
Was there a point when you're at the Olympics when it clicks that "I'm an Olympian"?
I think the big thing was when you get on the plane toward the Olympics, and then you meet the team for the first time. And you enter the village and maybe your first training run? Then it gets absolutely real on the first official race run, that's probably most special part.
On the other side of that, what's been your hardest moment?
We just mentioned the first run of the Olympics. I messed up my start a bit, about 30 meters into the race I hit the wall! In my head I'm like "oh God!" So that was pretty devastating. I've had so many bad race runs in my life, especially in my youth, so it's hard to pick just one out there.
But hitting the wall at the start is up there?
Yeah, hitting the wall after 30 meters is right there!
What do you do in your head after that? Because you've got most of that run plus the others to go.
In my head I kind of slapped myself and said "Okay, now!" So I went down and I knew my sled was not set up for this ice. I was way too skiddy and I can't change anything, so all of my runs were pretty loose. I feel like I made the best out of it. I keep on telling myself that, anyway.
You have a night in between the second and third run, and during that some stranger messaged me on Facebook and said "Saw your run on TV, you're friggin' shit!" And I was like "You know what, I kind of needed that!" Those runs after that were actually a lot better than the ones before, so I kind of needed that. It motivated me to have good runs!
You have a very brief career doing doubles luge as well, can you tell us how that got started?
That's a scary story! I think one of the coolest events in luge is the Team Relay, and for a team relay you need a doubles team. Because we didn't have AJ [Rosen] anymore who did doubles with Ray [Thompson] and later with JP [Kibble], I decided to give it a try! In the first season we actually somehow did really well in Winterberg, after two weeks of rough, rough sessions and training runs and a lot of crashes on raceway we actually put it down and had incredible runs and it was just so cool!
Have you thought about doing more doubles racing?
We tried it at the start of last season and I don't know why but it just didn't work anymore. We didn't have enough runs to find a balance, and it was just tough. We crashed a lot, and I got less confident doing it. The thing with doubles is that it's so unstable, when things go wrong they go wrong in a hurry and I feel like it was a matter of time before that happened. You can't be sitting at the start and thinking that way, so it was a good decision to just stick with singles. I'm doing double duty anyway with studying and doing luge.
Tell us about your pets.
I have a dog, a wonderful lab named Sina! I've got two cats, Smokey and Sooty, all at my parents' house right now. I also have one cat that I don't know the name of that's always in front of my student's apartment house laying in my chair having a great time. I need a name for her because she always shows up at my place. She's cool, too! We've had Sina for about seven years now, she's still very fit, always hiking with my dad and sometimes with me, having a good dog life!
Do you have a particular "good luck" meal or anything the night before a race?
It's never really my choice, and it's usually whatever the hotel treats me with. But if I'm home I usually have a nice dinner with my family and a good chat with friends. When I'm away we'll have a game night with the team, chilling out and get the mind right.
If you weren't a luge athlete, what would you be doing with your life right now?
I guess I'd still be studying sports science, because I think the human body is so fascinating. Movement is a big thing, if I couldn't move all the time I'd be kind of depressed or just not feel well. So I'm studying in movement and sports.
And that's something that was interesting to you before you got into luge?
I'd say so, but it's hard to tell. I've been doing luge for 12 years now, which is such a long time to remember what I was doing before then, so it's hard to tell.
As a slider on a smaller team, what is something the average fan wouldn't know you have to deal with?
That's a huge point of sliding for a smaller nation. I'm basically doing a lot of my athlete training stuff, working on my sled, organizing with my coach and coordinating things myself. We don't have a physio, we don't have a lot of money to spend on hotels and flights, so we kind of try to keep it cheap. Of course, it puts a lot of stress on your mind and body.
I compare it to a big nation like Germany or Russia who have a bunch of coaches, sled mechanics and so forth. Doctors work on one athlete, so that's a huge difference. Of course, we don't have the sled development behind us that the big nations have. The big nations develop stuff.
Question from USA Bobsled & Skeleton's Kendall Wesenberg: You have all sorts of off-season hobbies (including river surfing?!) I'd like to know how you got involved in those!
I like every kind of sport, especially if it involves coordination and things like that. There's a small river wave in Salsburg, and I had a friend who surfed on it and asked if I wanted to have a try. So I did, it was such a cool thing to do, riding on a wave in the middle of the city. So I bought myself a surf board and neoprene and started doing it more! They're great for study breaks to take the mind off and go have a surf! The contact with water is a really great feeling.
How long did it take you to stop crashing?
Well you kind of crash every single time you go on, so it is actually a good way to learn crashing. I know a coach who takes their athletes on the wave just to teach them how to wipe out and not be afraid of crashing. It's one thing that river surfing's really good for!
What else do you like to do?
I pay soccer, a bit of beach volleyball, spikeball, all kinds of sports really. Nothing at a high-high level, but decent enough!